Index of All Cemeteries
Alphabetical Index of All Burials
Previous Page
Use the following to search across all the cemeteries listed.
Example: "Smith, Roger" (yes, use the quotes)
037 ATKINS FAMILY (WHISPERING PINES)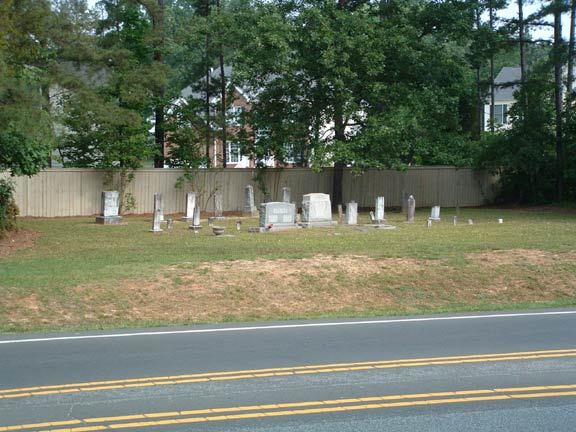 Located in Durham on the west side of 4600 block of NC 751, Hope Valley Road.

Coordinates: 35d 55m 35.0s N; 78d 57m 16.0s W Click here for Google maps

Maintained and in use, this cemetery contains 24 graves, 22 of which have legible markers. Canvassed (and maintained) by Joe A. Atkins (1981). Pictures of cemetery and markers by Dave Atkins in 2005.


Atkins, Amanda (b. 4 Oct 1842 - d. 9 Dec 1917)
Spouse - William H. Atkins. 'Asleep in Jesus'
Spouse - Jodie H. Atkins. 'I shall be satisfied when I awake with thy likeness - Psalm 17:15'
Daughter of Josiah and Mollie Atkins. 'Our loved one'
Spouse - Eva L. Atkins. 'I shall be satisfied when I awake with thy likeness - Psalm 17:15'
Spouse - Mary (Mollie) H. Atkins
Son of Josiah and Mollie H. Atkins
Web page updated 23 December 2015
Index of All Cemeteries
Alphabetical Index of All Burials
Previous Page