Index of All Cemeteries
Alphabetical Index of All Burials
Previous Page
Use the following to search across all the cemeteries listed.
Example: "Smith, Roger" (yes, use the quotes)
138 TAYLOR, FAMILY (County Line Rd)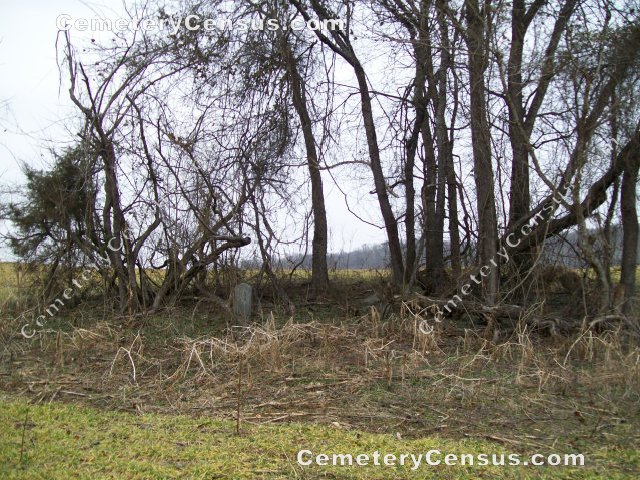 Location - off County Line Rd near Hunting Creek.

Coordinates: 35d 56m 18.1s N; 80d 41m 21.1s W Click here for Google maps

It should be called the John Taylor Cemetery since he was the first land owner. DOT pushed a road through the center of the cemetery in the 1960's after it was sold from family ownership. The property is now owned by the NC Justice Department because it lies just feet way from a pre Columbian Indian village that was dug several years ago with no regard for the cemetery.

The farmer that is working the fields broke the stone of Sarah Taylor Gaither, wife of Zachariah Gaither, while pushing brush out of the field. Just a note, the Elijah Gaither who's stone is down and broken is the great grandfather of Bill Gaither the Gospel singer.

Surveyed and photographed by Larry Campbell January 31, 2011.


Gaither, Elijah (b. 4 Aug 1816 - d. 3 Apr 1863)

Gaither, Noah (b. Abt 1815 - d. 13 Apr 1851)
"who departed this life the 13th day of Aprile 1851 in the 35 Year of his age."

Gaither, Sarah (b. 14 Feb 1791 - d. 22 Apr 1856)
Wife of Zachariah Gaither. Aged 65 yrs 2 mos 8 days.

Ratledge, James (b. 10 Jan 1710 - d. 1 Aug 1787)

Taylor, Elizabeth (b. Abt 1781 - d. 5 Mar 1842)
Wife of John Taylor. "who departed this life March 5, 1842, In the 60 Year of her age."

Taylor, John (b. Abt 1771 - d. 6 Jan 1843)
Husband of Elizabeth Taylor. "who departed this life in the 71 year of his age."

Unknown, ?? (b. - d. )
chipped stone with a "G". no dates.
Web page updated 17 November 2017
Index of All Cemeteries
Alphabetical Index of All Burials
Previous Page