Index of All Cemeteries
Alphabetical Index of All Burials
Previous Page
Use the following to search across all the cemeteries listed.
Example: "Smith, Roger" (yes, use the quotes)
100 MARTIN-LEONARD FAMILY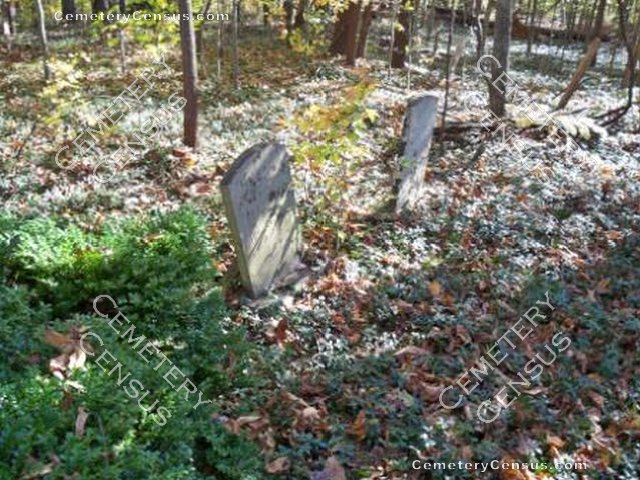 Location - on John Cotts Rd. near Call Rd, Mocksville

Coordinates: 35d 53m 18.9s N; 80d 30m 46.5s W Click here for Google maps

On John Crotts Road, just before you reach Call Road, there is an old building on the right. Walk back in the woods about 300 yards into the trees and you will come upon the cemetery surrounded on three sides by barbed wire fencing. Cemetery is approximately 300 yards from the road in a stand of trees.

Only 3 tombstones in this family cemetery, but there were some stones that could have been other graves.

Original survey by Davie County Historical and Genealogical Society. Corrections, updates and photographs by Rhonda Daniel Snider in March 2015.


Martin, Edith Wellman (b. 13 Jun 1817 - d. 14 Feb 1877)
Wife of 1) Jesse Richardson and 2) Elijah Martin. Aged 59 years, 8 months, 1 day. Daughter of Jeremiah Wellman and Mary Sain Wellman. Granddaughter of Jeremiah Wellman, Sr.

Martin, Elijah Franklin (b. 8 Jan 1818 - d. 26 Aug 1896)
Husband of 1) Ellen Deadmon Martin and 2) Edith Wellman Richardson MArtin and 3) Nancy Waitman Everhart Leonard Martin. Son of Ben Martin.

Martin, Nancy Waitman Everhart Leonard (b. 16 May 1825 - d. 6 Dec 1896)
Wife of 1) Mathias Everhart and 2) Samuel Leonard and 3) Elijah Martin. Aged 71 years, 6 months, 20 days.
Web page updated 17 November 2017
Index of All Cemeteries
Alphabetical Index of All Burials
Previous Page