Index of All Cemeteries
Alphabetical Index of All Burials
Previous Page
Use the following to search across all the cemeteries listed.
Example: "Smith, Roger" (yes, use the quotes)
594 BEAL [J97.1]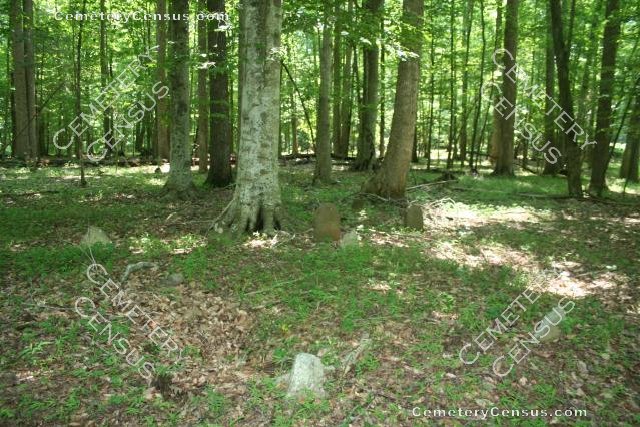 Location - Gulf Township. 5284 Pittsboro Goldston Rd, Bear Creek.

Coordinates: 35d 38m 12.0s N; 79d 17m 02.0s W Click here for Google maps

Photos by Julie King-McDaniel in June 2015. View #2 of the cemetery.

Owner: Jackie Rives.

Legal Description: Parcel 9978. Deed 1102/1086, 2004, Carl Foster Rives to Jackie M. Rives. 460/627 31 May 1983, William B. and Irene McIver to Carl Foster Rives. EX/168, 21 Dec 1908, AF Rogers, et al, to Minnie [Rogers] McIver (wife of George McIver), division by tenants in common. Formerly owned by Henry T. Bright, Minnie's grandfather. AF/553 7 Oct 1842, John T. Petty to Henry T. Bright, 116.5 ac. Except 1/2 acre where there is a graveyard. AE/559, Nov 1840, Lucy McDaniel, power of attorney to John T. Petty to collect her share of estate of her father Simon Bright. J/192, Joshua Beal to Simon Bright, 10 Oct 1797. G/313 Eleazar Andrus [Andrews] to Joshua Beal, 3 Jan 1794. F/88 James Willet to Eleazer Andrews, 2 Feb 1790. D/383 State of NC to James Willett, 100 ac. 1785. D/385 State of NC to James Willett, 300 ac, 1785. D/645 State of NC to James Willitt, 450 ac. 1789.

Topo Quadrant: Siler City. Code J.
Family Owned: Yes.
White: Yes.
Currently being used: No. Abandoned.
Cemetery size: 75' x 75'.
Number of grave: approximatley 80.
Restricted access: Yes. Private property.
Condition: Overgrown, easily identifiable.
Enclosed: No.
Markers present: Yes.
Markers Inscribed: Yes.
Number of readable markers: 2.
Last burial: UNK.
First burial: 1846.
Markers damaged: No.
Hazards to cemetery: UNK.
Listed: No.

Last canvassed by: Julie King-McDaniel on 10 Jun 2015.


Beal, Mary E. (b. 21 Dec 1842 - d. 21 Aug 1846)

Beal, Unknown (b. Unknown - d. 10 ___ 18__)
Web page updated 13 May 2017
Index of All Cemeteries
Alphabetical Index of All Burials
Previous Page