Index of All Cemeteries
Alphabetical Index of All Burials
Previous Page
Use the following to search across all the cemeteries listed.
Example: "Smith, Roger" (yes, use the quotes)
593 DORSETT, NORA MAE [J53.1]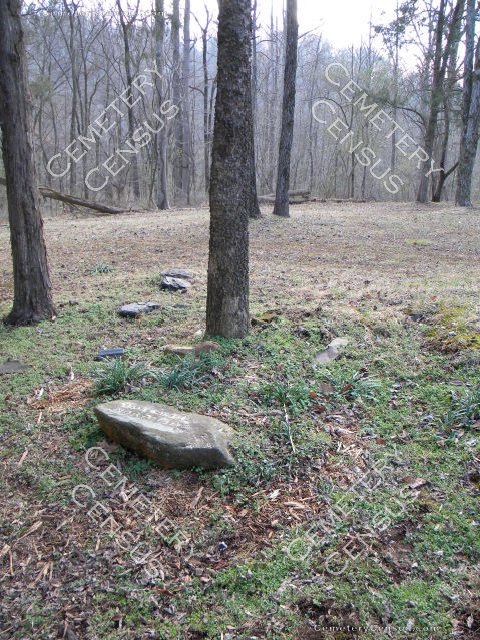 Location - Siler City Township. Off Pleasant Hill Church Road, near old farmhouse off Woods Mill Bend Drive. Current address is 75 Woods Mill Bend Drive.

Coordinates: 35d 40m 53.5s N; 79d 19m 42.8s W Click here for Google maps

Photos by Bev Wiggins in 2015. View #2 of grave site.

Owner: 130 of Chatham LLC.

Legal description: Parcel 12048. Deed 1738/370 (2014); plats 2011-172, 99-130. Lot divided from larger lot at 4266 Pleasant Hill Church Rd. in 2011.Chain of title: 784/478, 1999; 371/798, 1973; 371/795, 1973; JZ/68. 1948; GS/22, 1927; GK/352, 1925; Henry Fike will. Also relevant FJ/584, 1917; EF/114, 1907; AF/176, 1841. None of these deeds tie the Dorsett family to this parcel.

Topo Quadrant: Siler City NE. Code J.
Family Owned: Yes.
Status: Maintained, but not used.
Cemetery size: UNK.
Number of graves: 1.
Type: White.
Restricted access: Yes. Private property.
Condition: Well maintained and preserved.
Enclosed: No.
Markers present: Yes.
Inscribed markers: Yes.
Number of readable markers: 1.
Last burial: UNK.
First burial: UNK.
Markers damaged: No.
Hazards to cemetery: None noted.
Listed: No.

Miscellaneous information: Reported by Stacey Curtis in 2014. Single large fieldstone marker inscribed "Dorsett Nora Mae" discovered when very large tree uprooted near old farmhouse. Believed to be daughter of William O. and Eva Dorsett. Ancestry records show birth record for Nora Mae Dorsett born 28 Feb 1941 to William Oran Dorsett. William Dorsett was living with his parents Archie and Gertrude, and wife Eva in the 1940 Census. His WWII draft registration record and at least one deed also indicate that his wife is Eva. Deeds put the Dorsett family in the area, but do not tie the family to this parcel. No death record for Nora Mae Dorsett has been found. The marker is unusually close to the farmhouse (within a few feet) and is not anchored in the soil as it was disturbed when the tree it was next to was uprooted.

Last canvassed by: Reported by Stacey Curtis, in August 2014. Visited by Jim and Bev Wiggins on 7 Feb 2015.


Dorsett, Nora Mae (b. 28 Feb 1941 - d. Unknown)
Web page updated 13 May 2017
Index of All Cemeteries
Alphabetical Index of All Burials
Previous Page