Index of All Cemeteries
Alphabetical Index of All Burials
Previous Page
Use the following to search across all the cemeteries listed.
Example: "Smith, Roger" (yes, use the quotes)
512 CUMNOCK COMMUNITY [R50.1]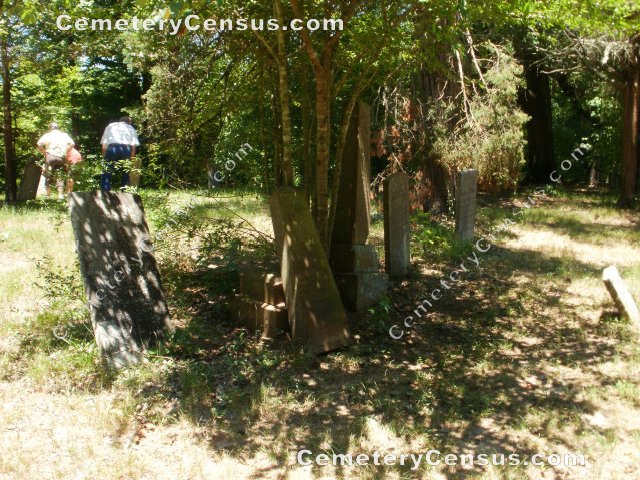 Location - Lee County in West Sanford Township. 0.4 mile north of SR 1403, 0.2 mile west of SR 1400

Coordinates: 35d 33m 00.0s N; 79d 14m 37.0s W Click here for Google maps

In 1984 Kathy Brooks Jones in Buffalo Creek Chronicles, Vol. I, reported about thirty inscribed stones in the older part of the cemetery. In 2003, Jane Pyle visited the cemetery, reported a few additions and corrections, and noted that the newer part of the cemetery contains many additional gravesites.

Topo Quadrant: Colon.
Municipal owned: Yes.
Abandoned: Yes.
Number of graves: 28.
White: Yes.
Unrestricted access: Yes.
Enclosed: Yes.
Markers: Yes.
Markers with inscriptions: Yes.
Number of readable markers: 28.
Last burial: 1943.
First burial: 1855.
Listed: Yes.
Listed explanation: "Buffalo Creek Chronicles," Vol. I, 1984, p. 34.
Last canvassed by: Kathy Brooks Jones. Date: 1984.

Please see the Lee county listing for a complete survey of this cemetery: Cumnock Community Cemetery.


Web page updated 13 May 2017
Index of All Cemeteries
Alphabetical Index of All Burials
Previous Page