Index of All Cemeteries
Alphabetical Index of All Burials
Previous Page
Use the following to search across all the cemeteries listed.
Example: "Smith, Roger" (yes, use the quotes)
188 PAGE, JAMES E. [G69.1]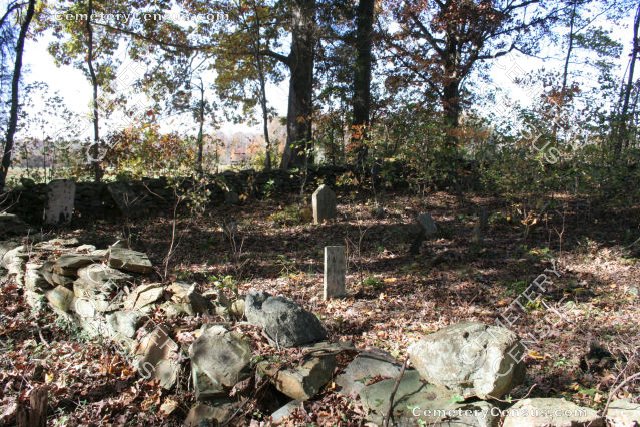 Location - Matthews Township. At south end of SR 1131, Jim Page Road, 0.5 mile south of SR 1130, Oakley Church Road

Coordinates: 35d 39m 57.0s N; 79d 30m 33.0s W Click here for Google maps

On 23 March 1989, Wade Hadley reported 4 grave markers.
J.C. Bray at the old Page house.

Topo Quadrant: Coleridge.
Family owned: Yes.
Property owned by: George Paul Page.
Legal description: Parcel 74923. Deed book 79E/34. Plat 98-416 (shows cemetery).
Abandoned: Yes.
Number of graves: 28+.
White: Yes.
Enclosed: Yes.
Enclosed explanation: Stacked stone wall.
Markers: Yes.
Markers with inscriptions: Yes.
Number of readable markers: 12+
Last burial: 1918.
First burial: 1843.
Markers damaged: Yes, weather.
Listed: Yes, Gravesites of Chatham County (incomplete listing).

Other information: Wade Hadley provided notes on four graves in 1989. Jim and Bev Wiggins visited the cemetery in 2009 with Tommy Emerson and J.C. Bray. A few additions were made based on photos taken at that time. Julie King-McDaniel photographed all of the markers in the cemetery in November 2013 and the inventory was updated based on the information in those photos.

Last canvassed by: Wade Hadley. Date: 23 Mar 1989. Updates in August 2009. Canvassed by Julie King-McDaniel in Nov 2013.


Dixon, S. E. (b. 26 Oct 1823 - d. 11 Jul 1860)
Son of William A. and Elizabeth J. Cooper Fox. Shares marker with William A. Fox. Another view.
Wife of Nicholas Fox. "Age 78 yrs, 10mos, 24 dys". Another view.
"Age 29yrs, 5 mos, 4 dys" "When these parting scenes shall end, we shall gather Friend with Friend.". Masonic emblem. Another view.
Wife of James E. Page. Daughter of Nicholas and Nancy Johnson Fox. "A Mother at Rest" "Age 69 yrs, 1 mo, 22dys". Another view.
Husband of Emmaline S. Page. Father of Loamia C. Fox. "Age 91 yrs, 1 mos, 6 dys" "An honest man is the noblest work of God". Shares marker with son, Loamia C. Fox. Another view.
Daughter of James E. and Emmaline S. Page.
Web page updated 21 October 2017
Index of All Cemeteries
Alphabetical Index of All Burials
Previous Page