Index of All Cemeteries
Alphabetical Index of All Burials
Previous Page
Use the following to search across all the cemeteries listed.
Example: "Smith, Roger" (yes, use the quotes)
186 BRUSH CREEK PRIMITIVE BAPTIST CHURCH [G56.1]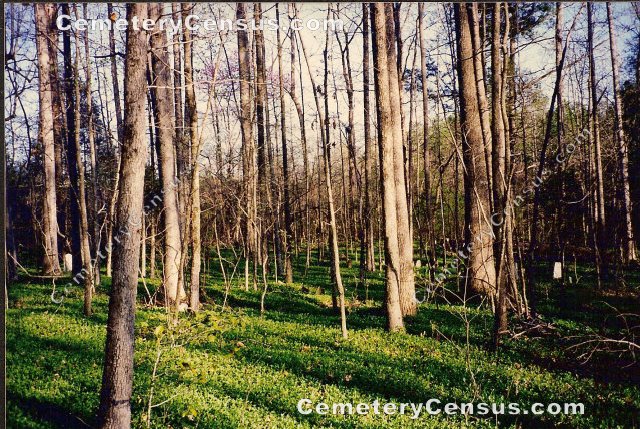 Location - In Randolph County, just west of Chatham County line, 100 feet west of SR 2637, 0.2 mile north of SR 2636

Coordinates: 35d 40m 41.0s N; 79d 32m 58.0s W Click here for Google maps

On 4 October 1996, Will Heiser recorded 2 grave markers and noted 68 field stones.

Photos by Beverly Wiggins in August 2010.
View #1 of the church. View #2 of the church. View inside the church.

Owner: Trustees.
Topo Quadrant: Coleridge.
Church owned: Yes. Denomination: Missionary Baptist.
Abandoned: Yes.
Number of graves: 70.
Cemetery size: 100' x 100'.
White: Yes.
Restricted access: Yes. Private lane
Overgrown and easy to identify: Yes.
Not identified explanation: South of church building: 25' x 35' area covered with periwinkle.
Enclosed: No.
Enclosed conditions: Area covered with creeping myrtle.
Markers: Yes.
Markers with inscriptions: Yes.
Number of readable markers: 3.
Last burial: 1858.
First burial: 1834.

Miscellaneous information: Accessible by rough lane 0.2 mile long, to the west of driveway to George Siler residsence at 2234 SR 2637.

Last canvassed by: Will M. Heiser. Date: 4 Oct 1996.


Barker, Elizabeth (b. Unknown - d. Unknown)
"Here lies the body of Elizabeth .."

Craven, Charity (b. 16 Jun 1791 - d. 2 Apr 1834)
Wife of John R.Craven. "In memory of". 1' x 2' white marble. Footstone: C.C.

Craven, John R. (b. 28 Mar 1793 - d. 16 Jul 1858)
Husband of Charity Craven. "In memory of". 1' x 2' white marble. Footstone: JRC.

Simpson, Mina E. (b. 14 Sep 1884 - d. 5 Apr 1928)
"Mother. She was the sunshine of our home.". Another view of the marker.
Web page updated 13 May 2017
Index of All Cemeteries
Alphabetical Index of All Burials
Previous Page