Index of All Cemeteries
Alphabetical Index of All Burials
Previous Page
Use the following to search across all the cemeteries listed.
Example: "Smith, Roger" (yes, use the quotes)
071 LUTTERLOH SLAVE [D61.2]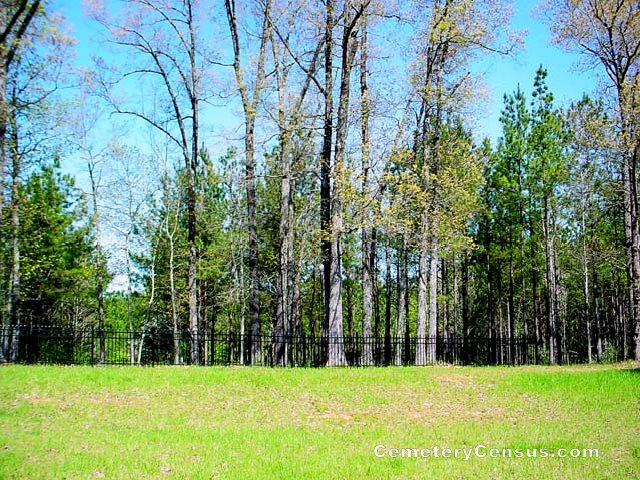 Location - Hadley Township. Between lots 513 and 516, Chapel Ridge, Old Graham Rd.

Coordinates: 35d 47m 43.0s N; 79d 13m 44.7s W Click here for Google maps

Owner: Jordan Lake Preserve Corporation.
Legal Description: DB 1116/710; Play 2006/710. Plat shows cemetery. Cemetery is parcel 83380..
Topo Quadrant: Bynum.
Privately owned: Yes. Explanation: Probably slave cemetery
Abandoned: Yes.
Number of graves: 50-100.
Cemetery size: 66' x 88'.
Unrestricted access: Yes.
Well maintained: Yes.
Enclosed: Yes.
Enclosed explanation: Recent lightweight black fence.
Enclosed conditions: New.
Markers: Yes.
Other damage explanation: Neglect; many stones probably missing.

Significant events: Henry Lutterloh and his sons were very early settlers in Chatham County, owned large landholdings and slaves. This parcel believed to be the landholdings of Henry's son Charles Lutterloh.

Miscellaneous information: Although no proof exists that slaves were buried here, there is a separate family cemetery and this one is large, with many depressions indicating burial sites and a number of fieldstone markers still in place. The site was also visited in April 2005, by Fred Ward, Charles Eliason, and Jane Pyle, and by Jane Pyle and Britt Norwood in July 2007.

Last canvassed by: Jane Pyle, Britt Norwood. Date: 27 Mar 2007.
Pictures provided by Beverly Wiggins in April 2009.
Another view of the cemetery.


Unknown, Unknown (b. Unknown - d. Unknown)
Web page updated 21 October 2017
Index of All Cemeteries
Alphabetical Index of All Burials
Previous Page