Index of All Cemeteries
Alphabetical Index of All Burials
Previous Page
Use the following to search across all the cemeteries listed.
Example: "Smith, Roger" (yes, use the quotes)
234 WITHERS FAMILY (Pelham community)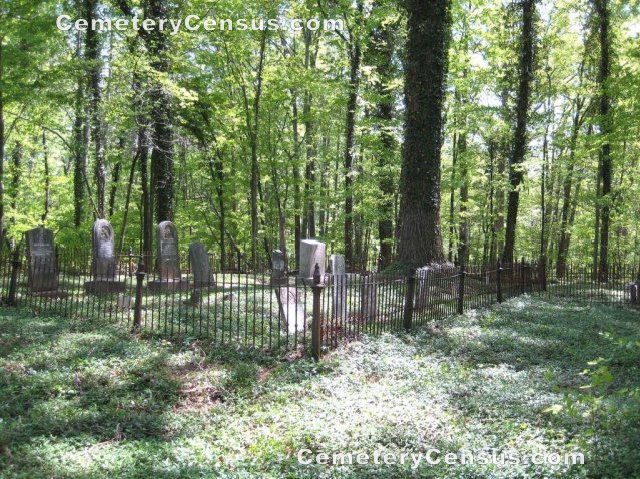 Location - at the end of Chapman Rd (gravel road) off Anderson Rd (SR-1338) and off Old Hwy 29.

Coordinates: 36d 26m 49.1s N; 79d 30m 05.7s W Click here for Google maps

Directions: From Business Highway 29 N., turn onto Anderson Rd (SR-1338). then go left on Chapman Rd and take the gravel road 1 mile to the end. The plot is located on the right side and surrounded by an iron fence.

This burial site is located on private property. The land is used for private hunting and is known as the Piedmont Sportsman Hunting Preserve. The present owner of the land is a Chandler and a Chandler descendant. The property was conveyed in 1896 from Elijah Keene Withers to Mrs. J.W. Chandler.

All photos taken by Berkley Alcorn in April 2010 with the assistance of Dana Bauer.


Barnard, Jemima J. Withers (b. 1831 - d. 1896)
Wife of William L. Barnard
Husband of Jemima J. Withers Barnard
Husband of Nancy Bethell Withers Blackwell. Age 36 yrs 8 months
Wife of John N. Blackwell. Mother.
Wife of F.M. Burns. Daughter of Elijah K. and N.B. Withers. Born in Caswell County NC and died in Clarksville Arkansas.
Husband of Susan L. Withers Nunnally. 2nd Lieut., Co. K, 13th NC Infantry, C.S.A.
Daughter of John H. and Susan Withers Nunnally. Asleep in Jesus blessed sleep, from which none ever was to weep.
Daughter of Thomas B. and Cornelia B. Turner
Daughter of Thomas B. and Cornelia B. Turner
Daughter of Thomas B. and Cornelia B. Turner
Husband of Cornelia B. Turner
Aged 25 y 2 m 6 d. Masonic emblem.
Wife of Elijah Withers. Married 23 Jul 1817.
Husband of Jemima Jennings Hudnall Withers. Born in Fauquier County, Virginia and moved to Caswell County NC in 1808.
Husband of Nancy B. Lawson Withers
Wife of Elijah Withers. Married 29 Jul 1799. Born in Culpepper County Virginia
Wife of Elijah K. Withers. Daughter of Rev. David and Susan Lawson. ".. her children"
Web page updated 29 June 2017
Index of All Cemeteries
Alphabetical Index of All Burials
Previous Page