Index of All Cemeteries
Alphabetical Index of All Burials
Previous Page
Use the following to search across all the cemeteries listed.
Example: "Smith, Roger" (yes, use the quotes)
064 TOTTEN FAMILY CEMETERY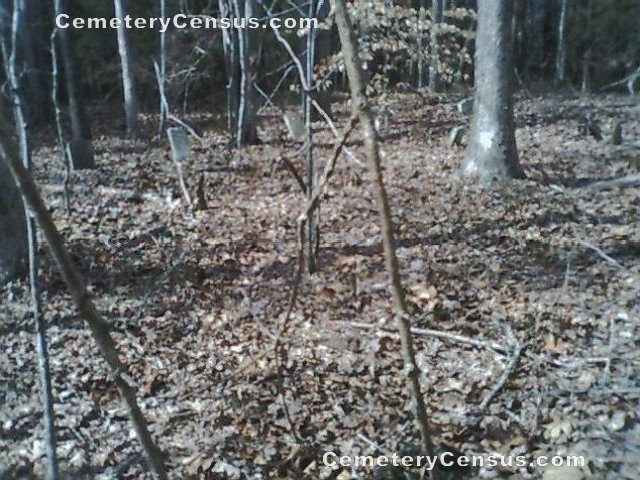 Location - on Hwy 158 on the William Butler farm in the Locust Hill community.


Recorded by J. Burch Balylock on December 19, 1957. Updated by Carolina Caswell in September 2009. Photos taken by Carolina Caswell on March 13, 2006.

Another view of the cemetery in the woods.

At least 4 graves marked by fieldstones.

Several more graves no longer marked.

(2009) - Cemetery is in neglected condition on private property and now wooded.


Totten, John C. (b. abt 1795 - d. 18 May 1862)
Age about 67 years. husband of D.M. Totten

Totten, John C., Jr. (b. 22 Feb 1833 - d. 19 Jul 1863)
son of John C. and D.M. Totten. (died at Danville, VA from wounds received at Gettysburg, PA)

Totten, Thomas J. (b. 24 Feb 1839 - d. 3 May 1863)
son of John C. and D.M. Totten. (died at Chancellorsville, VA)

Vanhook, J. T. (b. 1 Sep 1827 - d. 15 Apr 1882)
son-in-law of John C. Totten, husband of Nancy Williams Totten Vanhook. (stone is broken and illegible, identified by 1957 survey by J. Burch Blaylock)
Web page updated 29 June 2017
Index of All Cemeteries
Alphabetical Index of All Burials
Previous Page