Index of All Cemeteries
Alphabetical Index of All Burials
Previous Page
Use the following to search across all the cemeteries listed.
Example: "Smith, Roger" (yes, use the quotes)
228 ST. MARY'S EPISCOPAL CHURCH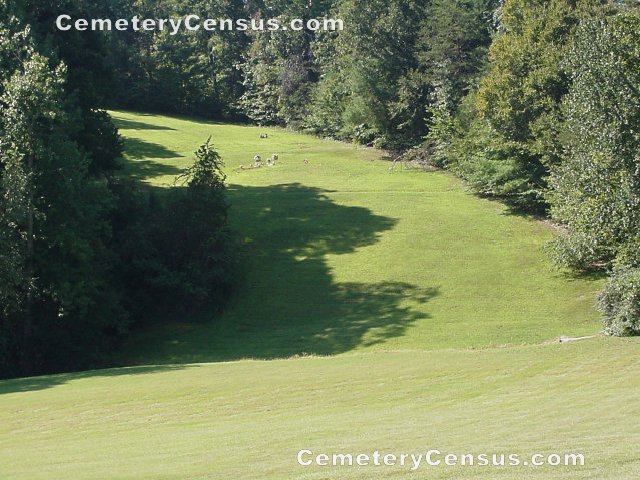 Location - on St. Mary's Church Rd about 0.4 mile from Hwy 181.

Coordinates: 35d 45m 06.8s N; 81d 43m 10.5s W Click here for Google maps

From I-40 exit 105, take Hwy 18 N. until Hwy 181 and 18 merge. Continue on 181 4.5 miles to St. Mary's Church Rd., Turn R., go 0.4 mile. Church and cemetery are on R.

Survey provided by Jack Hall in July 2010.


Allman, G. Doris Whisenant (b. 19 Nov 1930 - d. 22 Aug 1969)
Allman, Harrison S. (b. 28 Jun 1936 - d. 23 Apr 1991)
Allman, Hermon L. (b. 11 Jan 1930 - d. 23 Apr 1960)
Allman, Isaac Toney (b. 16 Apr 1890 - d. 8 Nov 1975)
Allman, Janie H. (b. 26 May 1898 - d. 11 Apr 1995)
Benfield, Adelaide M. (b. 4 Aug 12 - d. 25 Apr 1970)
Benfield, Ralph (b. 25 Aug 1925 - d. 25 Apr 1970)

Cowles, Elizabeth C. (b. 29 Nov 1915 - d. )

Cowles, Raymond H. (b. 17 Jul 1918 - d. 17 Apr 1989)

Davis, Annie Whisenant (b. 21 Mar 1921 - d. 27 Dec 1990)

Davis, Russell Houston (b. 12 Dec 1914 - d. 3 Mar 1993)

De Laughter, Betty Lou (b. 30 Jul 1940 - d. )

De Laughter, Willie Mae Chastain (b. 21 May 1918 - d. 29 Oct 1988)

Harrison, Annie M. Queen (b. 18 Feb 1914 - d. )

Harrison, Joseph Henry (b. 7 Apr 1912 - d. 27 Jun 1990)

Hurt, Elizabeth Emma (b. 16 Sep 1876 - d. )

Hurt, Jasper Alexander (b. 18 Oct 1904 - d. 1 Aug 1979)

Muench, Myrle L. (b. 1910 - d. 1990)

Muench, Ronald C. (b. 1905 - d. 1976)

Patterson, Anita Whisnant (b. 14 May 1903 - d. 30 Nov 1968)

Pruett, Steve K. (b. 2 Apr 1944 - d. 29 May 2005)
Son of Willis H. and Clara Stevens Pruett

Queen, Gary Allen (b. 27 Jul 1964 - d. 28 Jul 1964)

Queen, Mary Lewis (b. 27 May 1918 - d. )

Queen, William Ervin (b. 14 Sep 1919 - d. 24 Feb 1986)

Whisenant, Ellie S. (b. 6 Jan 1898 - d. 3 Feb 1969)

Whisenant, J. Lloyd (b. 5 Oct 1894 - d. 26 Jun 1960)

Whisnant, Clarence H. (b. 28 Sep 1898 - d. 10 Apr 1977)

Whisnant, James D. Sr. (b. 9 Mar 1922 - d. 15 Feb 1994)

Whisnant, Ruth Vines (b. 10 Aug 1930 - d. 25 Mar 1995)
Web page created 5 March 2014
Index of All Cemeteries
Alphabetical Index of All Burials
Previous Page