Index of All Cemeteries
Alphabetical Index of All Burials
Previous Page
Use the following to search across all the cemeteries listed.
Example: "Smith, Roger" (yes, use the quotes)
225 SOUTH FORK BAPTIST CHURCH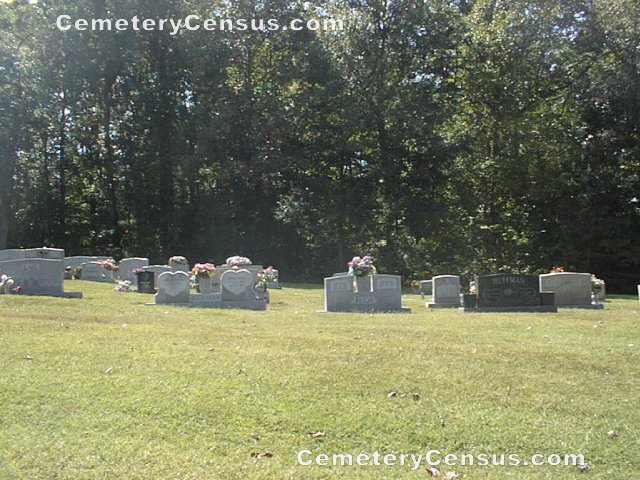 Location - on State Road 1803 about 0.7 mile from Old Hwy 10.


Travel I-40 east from Morganton to exit 118, turn right on old Hwy 10, go .7 miles to Johnson Bridge Rd., turn left on SR-1803 and travel about 0.7 mile, church is on the right.

Survey provided by Jack Hall in July 2010.


Abernathy, Margie C. Childers (b. 24 Mar 1929 - d. 10 Jul 1993)
Abernathy, Robert Carlton (b. 2 Oct 1927 - d. )

Bailey, John Gordon (b. 14 Apr 1892 - d. 22 Nov 1957)

Bailey, Mae McKinney (b. 3 Oct 1898 - d. 20 Dec 1980)

Beaver, Hester R. (b. 1908 - d. )

Beaver, Raloh C. (b. 1905 - d. 1960)

Browning, Linda Lou Y. (b. 27 Dec 1942 - d. 27 Feb 1962)

Burns, Doshie Young (b. 18 Nov 1922 - d. )

Burns, Samuel Lee (b. 22 Jan 1915 - d. 22 Jun 1965)
PFC Cannon Co. 21 Inf WW-II BSM

Collins, Martin G. (b. 19 Jan 1885 - d. 28 Oct 1964)

Collins, Vinnie H. (b. 8 Jul 1887 - d. )

Davis, Essie Jane (b. 5 Jul 1923 - d. 10 Jun 1991)

Davis, Richard Carlo (b. 19 Aug 1918 - d. 6 Jan 1975)

Duckett, Ethel Propst (b. 28 Oct 1917 - d. 20 May 1993)

Duckett, Joseph Leroy (b. 20 Oct 1915 - d. 20 Mar 1994)

Eckard, Joseph B. (b. 28 Jun 1956 - d. 13 Apr 1973)

Epps, Faye B. (b. 28 Dec 1939 - d. )

Epps, Joseph B. (b. 13 Aug 1930 - d. 29 Dec 1991)

Hildebran, Alice Renee (b. 8 May 1965 - d. 13 May 1992)

Hildebran, Arthur P. (b. 15 Sep 1915 - d. 6 Jul 1987)

Hildebran, Brenda (b. 6 Aug 1944 - d. )

Hildebran, Dixie Young (b. 16 Jul 1918 - d. )

Hildebran, J. D. (b. 11 Mar 1939 - d. 28 Nov 1965)

Hudson, Judson J. (b. 22 Nov 1913 - d. 21 Apr 1965)

Justice, Leah Williams (b. 8 Apr 1883 - d. 26 Jul 1961)

Justice, Miller D. (b. 14 Feb 1886 - d. 19 Oct 1966)

Lail, Bonnie Young (b. 13 Nov 1934 - d. )

Lail, Ted Junior (b. 24 Aug 1938 - d. 10 Jul 1994)

McNeely, Infant (b. 1 Apr 1940 - d. 1 Apr 1940)

Morgan, George L. (b. 29 Apr 1906 - d. 7 Mar 1974)

Morgan, Jettie B. (b. 28 Jun 1905 - d. 9 Mar 1987)

Powell, Dexter Elmer (b. 24 Jan 1911 - d. 3 Jan 1975)

Powell, Eva Stilwell (b. 28 May 1913 - d. 14 Feb 1993)

Propst, Alvin P. (b. 13 Mar 1884 - d. 6 Aug 1946)

Propst, Betty R. (b. 30 Aug 1929 - d. 20 Jun 1972)

Propst, Dock D. (b. 21 Jun 1891 - d. 30 Jun 1971)

Propst, Emma S. (b. 20 Jul 1893 - d. 10 Nov 1991)

Propst, Eugene E. (b. 20 Dec 1922 - d. )

Propst, Gertrude P. (b. 4 Aug 1893 - d. 20 Apr 1962)

Propst, James Wesley (b. 21 Mar 1913 - d. 28 May 1972)

Propst, Milam Mae (b. 28 Dec 1915 - d. 10 May 1979)

Seitz, John L. (b. 10 Aug 1893 - d. 14 Feb 1957)
Pvt 162 Co Trans. Corp. WW-I

Seitz, Mattie Stillwell (b. 13 Oct 1898 - d. 15 Aug 1988)

Sharp, Doshie Y. (b. 18 Nov 1922 - d. )

Sharp, Edward W. (b. 12 Nov 1922 - d. 27 Nov 1989)

Stillwell, Betty Lou (b. 1 Dec 1930 - d. 19 Oct 1984)

Stillwell, Charles F. (b. 20 Aug 1929 - d. 10 Mar 1989)

Stilwell, Dora C. Randall (b. 8 Jan 1919 - d. 9 Apr 1985)

Stilwell, Elizabeth Young (b. 31 Mar 1891 - d. 29 Aug 1973)

Stilwell, Felix S. (b. 12 May 1888 - d. 28 Oct 1972)

Stilwell, Finley V. (b. 28 May 1905 - d. 4 Feb 1966)

Stilwell, John David (b. 1915 - d. 1970)

Stilwell, John P. (b. 12 Jun 1898 - d. 17 Jul 1942)

Stilwell, Ola Propst (b. 28 Apr 1908 - d. 5 May 1985)

Stilwell, Pinkney S. (b. 15 Jun 1860 - d. 22 May 1945)

Stilwell, Rev. Jason (b. 2 Feb 1913 - d. 30 Sep 1977)

Stilwell, Vivian P. (b. 8 Apr 1911 - d. 29 Apr 1988)

Walker, Alvin L. (b. 12 Feb 1936 - d. )

Walker, Clara B. (b. 21 Jun 1934 - d. 7 Dec 1993)

Whitener, Ethel Martin (b. 1881 - d. 1978)

Whitener, William Lee (b. 1895 - d. 1963)

Wilson, Frank R. (b. 24 Aug 1928 - d. 3 Nov 1987)

Wilson, Lucille Y. (b. 30 Mar 1930 - d. )

Wycoff, Bonnie B. (b. 1 Apr 1924 - d. )

Wycoff, Clyde W. (b. 4 Apr 1925 - d. 21 Jan 1988)

Young, Arthur (b. 1921 - d. 1995)

Young, Berry Dale (b. 28 Nov 1945 - d. 25 Mar 1946)

Young, Billy Joe (b. 15 Jan 1948 - d. 4 Oct 1981)
Son ofForest Young and Edna Mae Stephens

Young, Callie C. (b. 25 Jun 1906 - d. 5 Mar 1974)

Young, Cletus W. (b. 13 Sep 1915 - d. )

Young, Deloris M. (b. 12 Jun 1949 - d. 14 Mar 1991)

Young, Eva Katie Padgett (b. 14 Mar 1896 - d. 30 Dec 1978)
Daughter of Columbus Padgett and Hulda Abernathy

Young, Joe Calvin (b. 13 Nov 1925 - d. 11 Nov 1987)

Young, Roy (b. 2 Feb 1919 - d. 5 Aug 1974)
Web page updated 7 August 2016
Index of All Cemeteries
Alphabetical Index of All Burials
Previous Page