Index of All Cemeteries
Alphabetical Index of All Burials
Previous Page
Use the following to search across all the cemeteries listed.
Example: "Smith, Roger" (yes, use the quotes)
174 OBETH METHODIST CHURCH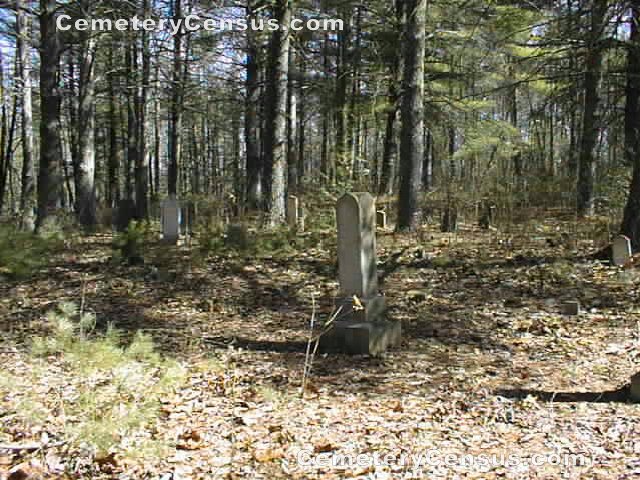 Location - on a logging road off the end of SR-1281 which is off Hwy 126.

Coordinates: 35d 45m 37.1s N; 81d 52m 59.9s W Click here for Google maps

From the old courthouse in Morganton travel Hwy. 181 north, turn left on Independence Blvd. And then right on Hwy 126, travel 17.3 miles to SR 1281 (dirt), turn left and travel to end of road. Gate is locked, and the house on the right has key. Obeth church no longer is standing and the cemetery is down this logging road about a mile on the left in the wooded area.

Note: in 2012 this cemetery is now in the Lake James State Park and is right beside a fine paved road. There is a gate that is open when the park is open.

Survey provided by Jack Hall in July 2010.


Alexander, A. F. (b. 17 Oct 1846 - d. 14 Apr 1928)
Alexander, Infant (b. - d. )
Alexander, Sarah E. (b. 28 Mar 1834 - d. 16 Aug 1899)

Anderson, Hasy J. (b. 5 Jan 1841 - d. 9 Feb 1841)

Anderson, John B. (b. 22 Apr 1821 - d. 2 Apr 1866)

Anderson, Sarah E. (b. 18 Sep 1834 - d. 16 Dec 1912)

Anderson, William (b. - d. 16 Jan 1912)

Anderson, Winnie L. (b. 20 Sep 1892 - d. 11 Mar 1913)

Austin, Sarah E. (b. 18 Sep 1834 - d. 16 Dec 1912)

Austin, William (b. - d. 16 Jan 1912)

Austin, Winnie L. (b. 20 Sep 1892 - d. 11 Mar 1913)

Boon, Caroline (b. - d. 14 Mar 1871)

Browmun, Rachel (b. 22 Mar 1761 - d. 15 Aug 1815)

Clark, N. N. (b. 10 Jun 1832 - d. 30 Jun 1926)

Conley, Rosahnah (b. - d. 1 Mar 1860)

Dale, Miras (b. 15 Dec 1844 - d. 4 Jan 1863)

Denny, William C. (b. 8 Nov 1852 - d. 4 Apr 1910)

Dobson, Elizabeth M. (b. 17 Mar 1858 - d. 6 Jun 1899)

Dobson, Gracie R. (b. 6 Jun 1910 - d. 9 Oct 1910)

Dobson, J. C. (b. 29 Oct 1827 - d. 5 Jul 1886)

Dobson, J. M. (b. 17 Jan 1856 - d. 15 Feb 1872)

Dobson, Sarah E. (b. - d. 29 Jun 1859)

Fullwood, Elizabeth B. (b. 31 Jul 1800 - d. 14 Dec 1881)

Fullwood, Elizabeth Banning (b. 12 Mar 1772 - d. 6 Oct 1844)

Fullwood, Jennie A. (b. 15 Mar 1819 - d. 14 Aug 1896)

Fullwood, William (b. 10 Nov 1763 - d. 27 Oct 1851)

Fullwood, William (b. 23 Jun 1802 - d. 20 Sep 1887)

Gibbs, Anna M. (b. 7 Jul 1857 - d. 27 Aug 1862)
Daughter of J. B. and E. H. Gibbs

Gibbs, Archibald (b. 19 Jan 1807 - d. 27 Nov 1857)

Gibbs, Archibald John (b. 30 Apr 1857 - d. 15 Sep 1877)
Son of Margaret and Archibald A. Gibbs

Gibbs, Caleb (b. - d. 17 Aug 1848)

Gibbs, Caleb J. (b. 4 Apr 1902 - d. 24 Oct 1904)
Son of C. B. and L. R. Gibbs

Gibbs, Coro E. (b. - d. 26 Dec 1880)
Daughter of J. and M. A. Gibbs

Gibbs, Infant (b. 2 Aug 1908 - d. 2 Aug 1908)

Gibbs, James F. (b. 30 May 1873 - d. 7 Jan 1888)

Gibbs, John (b. 17 Mar 1755 - d. 26 Jan 1847)

Gibbs, John F. (b. 15 Nov 1822 - d. 16 Jan 1902)

Gibbs, Joshua (b. 3 Jun 1822 - d. 24 May 1908)

Gibbs, Laura Jane (b. - d. 28 May 1854)

Gibbs, Margaret (b. - d. 1887)

Gibbs, Rebecca (b. 5 Feb 1756 - d. 15 Jan 1847)

Gibbs, Rev. John (b. 17 Mar 1755 - d. 29 Jan 1847)

Gibbs, Sophronia (b. - d. 10 Jun 1877)

Gibbs, Thomas J. (b. 23 Jan 1893 - d. 18 Feb 1893)
Son of J. B. and E. H. Gibbs

Gibbs, W. W. (b. 1842 - d. 1962)
Son of J. K. and H. C. Gibbs

Gibbs, William (b. - d. 21 Dec 1850)

Giles, F. M. (b. - d. 22 Nov 1869)

Giles, Julia (b. 2 Feb 1850 - d. 17 Jun 1909)

Griffin, David (b. 1835 - d. 13 Dec 1900)

Houk, Joseph C. (b. - d. 1 Aug 1857)

James, Ella Austin (b. - d. )

Jaynes, Infant (b. 30 Jan 1856 - d. 30 Jul 1857)

Jaynes, James G. (b. 30 Dec 1814 - d. 4 Jun 1865)

Jaynes, May Ann Rebecca (b. - d. 19 Apr 1841)
Age 4 yrs. 3 Mos. 11 days

Jaynes, Nancy D. (b. 1810 - d. 6 Sep 1899)

Lail, Lawrence Preston (b. 6 Dec 1908 - d. 24 Jan 1909)
Son of H. C. and M. L. Lail

Lindsey, Ann P. (b. - d. 8 Sep 1858)

Lindsey, John Montzuma Carson (b. 5 May 1854 - d. 4 Nov 1859)
Son of H. F. and Ann P.Lindsey

McCall, Annie Lou (b. 12 Feb 1898 - d. 2 Jan 1912)

McGimsey, Sallie (b. 10 Jan 1877 - d. 5 Feb 1912)

Minish, Blanch (b. 30 Mar 1878 - d. 3 Apr 1902)

Moore, Elizabeth B. (b. 24 Oct 1799 - d. 12 Jul 1824)

Mostiller, Lettie (b. 8 Sep 1879 - d. 27 Apr 1911)
Wife of Charlie Mostiller

Reid, W. M. (b. 20 Jan 1821 - d. 20 Jun 1838)

Renshaw, Abraham (b. - d. 4 Jan 1835)

Thomas, Larkin A. (b. 3 Feb 1838 - d. 16 Jun 1916)

Thomas, Mary M. (b. 26 Nov 1841 - d. 26 Jan 1893)

Thompson, Margaret (b. - d. 31 Dec 1846)

Thompson, William (b. - d. 19 Jan 1850)

Unger, Lawrence (b. - d. 15 Feb 1840)

Unger, Lawrence (b. - d. 15 Feb 1840)

Unger, Nancy Ann (b. - d. 1 Apr 1849)

Unger, Nancy Ann (b. - d. 1 Apr 1849)

Whetstine, Elizabeth Ann (b. 21 Sep 1831 - d. 8 Nov 1909)

Wild, John H. (b. 9 Mar 1819 - d. 21 Jan 1846)

Wilson, Robert L. (b. 7 Feb 1816 - d. 8 Nov 1822)
Web page updated 23 December 2015
Index of All Cemeteries
Alphabetical Index of All Burials
Previous Page