Index of All Cemeteries
Alphabetical Index of All Burials
Previous Page
Use the following to search across all the cemeteries listed.
Example: "Smith, Roger" (yes, use the quotes)
158 MOUNT ZION MEMORIAL PARK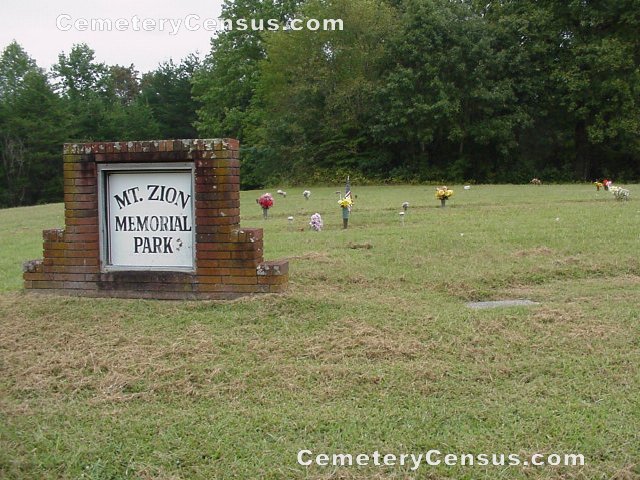 Location - on Berry School Ave off of Enon Rd and about 1.4 miles from Hwy 70 east of Drexel.


Exit I-40 at exit 107, travel north to Drexel, turn right onto Hwy 70 east travel.6 miles to Enon Rd., turn left on Enon Rd for 1.4 miles, turn left on Berry School Ave., Church and cemetery on the right.

Survey provided by Jack Hall in July 2010.


Berry, James Jr. (b. 1 Dec 1923 - d. 13 Nov 2010)
Son of Bascom and Mary Johnson Berry. Husband of Daisy C. Berry Ebony Funeral Services of Morganton is assisting the family

Berry, Jessie Mae (b. 22 Jul 1907 - d. 6 Jul 1990)

Berry, Joel (b. 25 Feb 1931 - d. 9 Jul 1986)

Berry, Joel, Jr. "Joe" (b. 1 Aug 1952 - d. 27 Feb 2010)
Maseline Johnson Berry and the late Joel Berry Sr.

Berry, Johnny M. (b. 6 Jan 1939 - d. )

Berry, Ollie B. (b. 12 May 1910 - d. 10 Feb 1993)

Berry, Pauline M. (b. 3 Apr 1939 - d. 30 May 1995)

Caldwell, Shonna L. (b. 2 Nov 1968 - d. 8 Jul 1994)

Conley, Ervin Alexander (b. 9 Aug 1915 - d. 1 Nov 1980)

Conley, Fannie Kincaid (b. 15 Apr 1920 - d. 31 Jul 1979)

Conley, Will (b. 1906 - d. 1985)

Connelly, Beaner S. (b. 2 May 1912 - d. 19 Mar 1991)

Connelly, Floyd Carl (b. 1935 - d. 1990)

Craft, Willie Mozell (b. 29 Jun 1908 - d. 8 May 1984)

Ellis, Mae (b. - d. )

Francis, Dangelo M. (b. 1995 - d. 1995)

Hall, Antoine Jeris "Stump" (b. 16 Sep 1974 - d. 4 Mar 2000)
Son of of George Benjamin Scott Jr. and Frankie Jean Hall Burnette

Hall, Florine, Mrs. (b. - d. )

Hall, Frank (b. 1920 - d. 1995)

Hawkins, Dorothy K. (b. 18 Aug 1920 - d. )

Hawkins, Elonzo E. (b. 23 Jun 1916 - d. 21 Jul 1982)

Hollar, Wilheminia (b. Abt 1917 - d. 23 Nov 1999)

Johnson, Bertha E. (b. 30 Nov 1910 - d. )

Johnson, Clarence V. (b. 6 Mar 1903 - d. 13 May 1981)

Johnson, Grace Beatrice (b. 4 Jul 1918 - d. 29 Aug 2005)
Daughter of Mabel Fullwood. Wife of Leroy B. Johnson. Ebony Funeral Services of Morganton

Kincaid, Bettina F. (b. 2 Jul 1954 - d. )

Kincaid, Beulah B. (b. 24 Dec 1892 - d. 26 Feb 1977)

Kincaid, Melvin (b. 1916 - d. 1982)

Kincaid, Robert Elliott (b. 30 Oct 1986 - d. 29 Mar 1987)

Kincaid, Robert Lee (b. 31 Mar 1914 - d. 9 Jan 1977)

Kincaid, Roberta W. (b. 19 May 1915 - d. )

Kincaid, Yates Allen (b. 18 Oct 1938 - d. 4 Jul 2012)
Son of Alvin Carson Kincaid and Beulah Bradshaw Kincaid. Husband of Barbara Harbison Kincaid. Kirksey Funeral Home

Patterson, Vickie G. (b. 28 Sep 1942 - d. 26 Dec 1991)

Price, Blanch Richard (b. - d. )

Ramseur, Gaither L. (b. 8 Jul 1935 - d. 3 Jan 2013)
Died in Burke Co., NC. Born in Catawba Co., NC. Richard Ramseur and Alice Williams Ramseur. Husband of Anne Forney Ramseur. US Army. Ebony Funeral Services

Small, Kathryn B. (b. 8 Jul 1929 - d. 9 Sep 1985)

Small, Robert (b. 1921 - d. 1978)

Williams, Mattie B. (b. 16 Apr 1911 - d. 3 Aug 1989)
Web page created 1 September 2013
Index of All Cemeteries
Alphabetical Index of All Burials
Previous Page