Index of All Cemeteries
Alphabetical Index of All Burials
Previous Page
Use the following to search across all the cemeteries listed.
Example: "Smith, Roger" (yes, use the quotes)
119 ISREAL CHAPEL AME CHURCH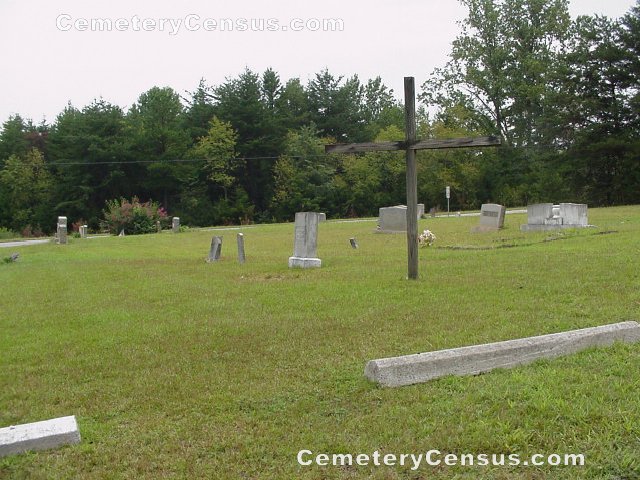 Location - on Israel Chapel Rd at the intersection with Tomlinson Loop Rd.


Turn near Connelly Springs Post Office Onto Shady Grove Rd. Take a L. turn at Tomlinson Loop, the church is on the left at Isreal Chapel Rd.

Survey provided by Jack Hall in July 2010.


Berry, Crystal Connelly (b. 14 Nov 1965 - d. 2 Sep 2014)
Died in Burke County NC. Born in Burke County NC. Daughter of Peggy Ann Glass Connelly and Benjamin Franklin Connelly Sr. Sossoman Funeral Home Morganton.

Connelly, Cecil T. (b. 20 May 1919 - d. 22 Apr 1990)

Connelly, Cora (b. 10 Aug 1891 - d. 14 Jan 1963)

Connelly, Elvira (b. 6 Apr 1893 - d. 31 Aug 1953)

Connelly, Ernest Sr. (b. 1909 - d. 1978)

Connelly, Estelle A. (b. 14 Jun 1912 - d. )

Connelly, Estelle Avery (b. 14 Jun 1912 - d. 21 Jun 2005)
Son of Will Avery and the late Ella Johnson Avery

Connelly, Jordan M. (b. 1895 - d. 1932)

Connelly, Leroy Sr. (b. 25 Sep 1912 - d. 16 Feb 1978)

Connelly, Ruth E. (b. 18 Apr 1917 - d. )

Connelly, Wellman (b. 19 Mar 1916 - d. 22 Aug 1978)

Dellingham, Maurice A. (b. 1974 - d. 1977)

Harrie, Lettie (b. 1889 - d. 1916)

Harris, Luther (b. - d. 20 Mar 1925)

Jenkins, Annie A. (b. 8 Jul 1899 - d. 16 Jul 1928)

Jenkins, David G. (b. 15 Jun 1883 - d. 19 Mar 1969)

Jenkins, John Anderson (b. 24 Jan 1912 - d. 6 Mar 1986)

Jenkins, Lewis William (b. 15 Apr 1902 - d. 18 Aug 1971)

Jenkins, Mary J. (b. 1845 - d. 1935)

Jenkins, Roscoe C. (b. 28 Aug 1907 - d. 9 Jan 1935)

Jenkins, William H. (b. 1836 - d. 1900)

Johnson, George Washington (b. - d. 29 Jul 1939)

Johnson, Ivey (b. 20 Jan 1907 - d. 18 May 1980)

Kelly, Lotta S. (b. 8 Mar 1925 - d. 8 Apr 1980)

Reece, Robert A. (b. 0 Nov 1875 - d. 6 Jul 1902)

Reece, Robert L. (b. 15 Aug 1840 - d. 14 May 1925)

Sloan, Classtiner (b. 25 Apr 1932 - d. 7 Dec 1988)

Sloan, William (b. 1910 - d. 1974)

Smith, Georgia E. (b. 4 May 1892 - d. 5 Jul 1974)

Smith, John B. (b. 25 Sep 1879 - d. 4 Nov 1975)

Steele, Elizabeth Jenkins (b. 14 Apr 1888 - d. )

Steele, Eugene (b. 1894 - d. 1973)

Steele, Jonah (b. 8 Mar 1886 - d. 16 Jul 1943)

Wilson, Billy N. (b. 10 Mar 1930 - d. 10 Nov 1990)

Wilson, Carrie (b. 19 Jun 1901 - d. 14 Feb 1969)
Web page updated 7 August 2016
Index of All Cemeteries
Alphabetical Index of All Burials
Previous Page