Index of All Cemeteries
Alphabetical Index of All Burials
Previous Page
Use the following to search across all the cemeteries listed.
Example: "Smith, Roger" (yes, use the quotes)
079 FRIENDLY FREEWILL BAPTIST CHURCH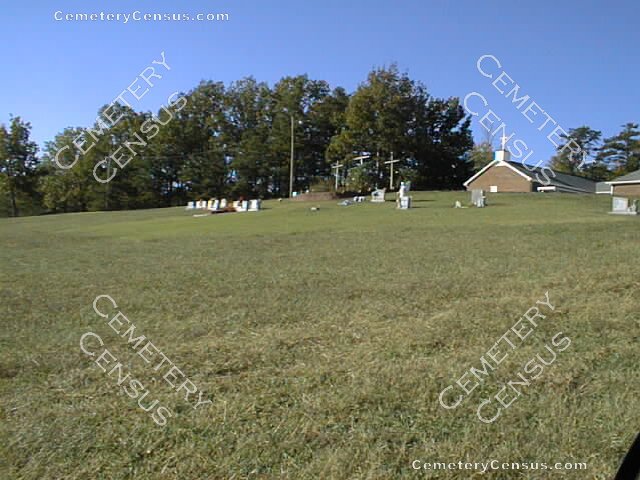 Location - on Old Hwy 18 about 5 miles from Enola Rd.


From the old courthouse in Morganton, take Hwy. 18 S. for 1.4 miles to Enola Road. Turn R. on Enola Rd., go 1/2 mile, turn L. on Old Hwy 18. Go about 5.0 miles. Church is on a hill on the L. The cemetery is in front of the church.

Survey provided by Jack Hall in July 2010.


Carswell, Carol Jean (b. 28 Mar 1941 - d. 5 May 2012)
Born in Carroll County, Va. Daughter of Howard Brooks and Ola Baugus Brooks. Wife of Robert Carswell. Sossoman Funeral Home

Carswell, Sherill (b. 27 Apr 1921 - d. 21 Jan 2013)
Died in Burke Co., NC. Born in Burke Co., NC. Son of Robert Sherill Carswell, Sr., and Nancy Jane Carswell. Husband of Jean Baugus Carswell. Sossoman Funeral Home

Church, Joan Roberts (b. 8 Oct 1950 - d. 19 Jul 2005)
Daughter of William and Ruth Lewis Roberts

Clark, Pinkney Leroy (b. 1934 - d. 1995)

Hembree, Roger Dale (b. 2 Apr 1946 - d. 6 Jan 2011)
Born in in Pineville, Ky. Son of Lee Andrew and Fannie Lou Ethel Rogers Hembree. Husband of Ethel Crane Hembree. Heritage Funeral Service and Crematory

Hlobil, William "Billy" (b. 26 Jun 1943 - d. 6 Mar 2010)
Son of Joseph William Hlobil and Christine Boyd Alberts

Setzer, Steven Caleb (b. 7 Aug 1990 - d. 2 Apr 1992)
Son of Horace and Rosie Setzer

Smith, Rllis B. Jr. (b. 11 Feb 1966 - d. 1 Aug 1993)
Web page created 4 December 2013
Index of All Cemeteries
Alphabetical Index of All Burials
Previous Page