Index of All Cemeteries
Alphabetical Index of All Burials
Previous Page
Use the following to search across all the cemeteries listed.
Example: "Smith, Roger" (yes, use the quotes)
068 FAITH FREEWILL BAPTIST CHURCH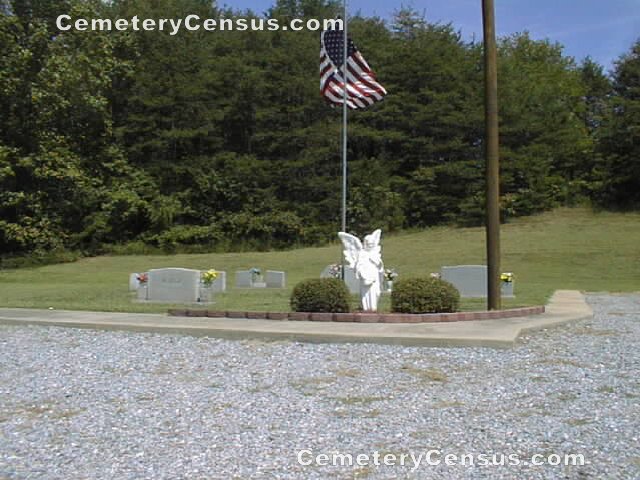 Location - on Jamestown Rd about 0.5 mile from I-40.


From I-40 at exit 100, turn left and travel Southwest on Jamestown Rd. for .5 miles. The church and cemetery are on the R. just beyond Bible Baptist Church.

Survey provided by Jack Hall in July 2010.


Bowen, Alice Joann (b. 22 Nov 1933 - d. 25 Aug 2014)
Died in Burke County NC. Born in Logan County WV. Daughter of John Edward Estep and Mossie Magaline Rutherford Estep. Wife of Lafe Bowen. Sossoman Funeral Home Morganton.

Brown, William Jr. (b. Abt 1922 - d. 18 Jan 2000)

Butler, Etta B. (b. 5 Nov 1936 - d. )

Butler, Rev. J. Paul (b. 4 Sep 1935 - d. 31 Dec 1989)

Keller, Ralph Colan (b. 1946 - d. 1995)

Reese, Lisa Renee Seagle Winebarger (b. 18 Dec 1961 - d. 18 Sep 2013)
Died in Burke County NC. Born in Burke County NC. Daughter of Charles Seagle and Merlvene Seagle. Wife of Ricky Allan Reese. Greer-McElveen Funeral Home.

Walker, Richard Lee (b. 8 Aug 1947 - d. 12 Feb 2006)
Died in Durham Co., NC. Born in Burke Co., NC. Son of Robert Lee Walker and Gladys Mae Williams Walker. Husband of Becky Brewer Walker. US Army Vietnam. Sossoman Funeral Home
Web page created 3 October 2014
Index of All Cemeteries
Alphabetical Index of All Burials
Previous Page