Index of All Cemeteries
Alphabetical Index of All Burials
Previous Page
Use the following to search across all the cemeteries listed.
Example: "Smith, Roger" (yes, use the quotes)
052 CONNELLY SPRINGS FREEWILL BAPTIST CHURCH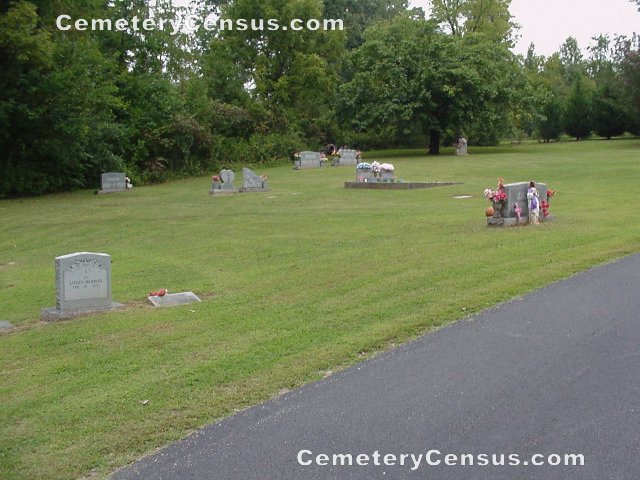 Location - on Israel Chapel Rd about 0.2 mile fromHwy 70 E.


From the old courthouse in Morganton, take Hwy. 70 E. 11.1 miles. Turn L. On Israel Chapel Rd. (SR #1607). Go 0.2 mile. The church is on the L. , cemetery is behind the church.

Survey provided by Jack Hall in July 2010.


Abee, Charlie Mertin (b. 1911 - d. 1984)

Barnes, Minnie Sue Wilson (b. 23 Jul 1947 - d. 14 Jun 2012)
Born in Mitchell Co., NC. Daughter of Velma Mace Wilson and Lonnie Wilson. Wife of Edgar Barnes. Heritage Funeral Service

Buchanan, Virginia Shell (b. 6 Jan 1930 - d. 9 Mar 2011)
Daughter of Jessie Earl Shell, Sr. and Flossie Reed Shell. Wife of Eugene Buchanan. Sossoman Funeral Home

Davis, Samantha Nicole (b. 2 Dec 1980 - d. 23 May 1981)
Joe H. Davis and Angie Davis Rice

Edwards, Joe (b. 18 Jul 1894 - d. 27 Aug 1971)

Edwards, Texie H. (b. 28 Aug 1909 - d. 14 Mar 1995)

Forbes, Glennia Elaine Wilson (b. 30 May 1961 - d. 8 Jan 2011)
Daughter of Velma Louise Mace Wilson and Lonnie Wilson. Heritage Funeral Service & Crematory

Green, William Dale (b. 1963 - d. 1965)

Hayes, Bobbie Irene (b. 20 May 1936 - d. )

Hayes, Joe Gaither (b. 26 Sep 1938 - d. 27 Mar 1994)

Herron, Dan (b. 2 Apr 1905 - d. 27 Feb 1977)

Herron, Maybell (b. 2 Mar 1907 - d. )

Icard, Edna W. (b. 29 Aug 1921 - d. )

Icard, William T. (b. 4 Apr 1961 - d. 30 Dec 1979)

Lamb, Simon Paul (b. 1 Jan 1905 - d. 24 Sep 1975)

Lindsey, Buelah Irene (b. 6 Feb 1919 - d. )

Lindsey, Edna (b. 5 Nov 1954 - d. 5 Nov 1954)
Daughter of John Henry and Buelah Irene Lindsey

Lindsey, John Henry (b. 16 Feb 1915 - d. 7 Sep 1994)

Nations, Bertha C. (b. 30 Dec 1913 - d. )

Nations, Clyde William Sr. (b. 28 Jan 1910 - d. 13 May 1987)

Ross, Betty Jean Cook (b. 8 Jan 1945 - d. 19 May 1976)

Turpin, Gregory Lee (b. 17 Nov 1964 - d. 23 Jan 2011)
Born in Mitchell County, NC. Son of Elva Hopson Turpin and Ernest Turpin. Heritage Funeral Service

Ward, Harvey Dean (b. 20 Jul 1940 - d. 9 Apr 2013)
Died in Burke County, NC. Born in Watauga County, NC. Son of Cecil Dean Ward and Edith Bare Ward. Husband of Sylvia Wilson Ward. Heritage Funeral Service

Wilson, Herman James (b. 5 May 1924 - d. 29 Oct 2011)
Born in Yancey County, NC. Son of Eddie and Dovie McNeil Wilson. Husband of Gladys Allen Wilson. U S Army WW-II. Heritage Funeral Service

Wilson, Velma Mace (b. 28 May 1929 - d. 23 Dec 2012)
Died in Burke Co., NC. Born in Yancey Co., NC. Daughter of Clay and Callie Waycaster Mace. Wife of Lonnie Wilson. Heritage Funeral Service
Web page created 3 October 2014
Index of All Cemeteries
Alphabetical Index of All Burials
Previous Page