Index of All Cemeteries
Alphabetical Index of All Burials
Previous Page
Use the following to search across all the cemeteries listed.
Example: "Smith, Roger" (yes, use the quotes)
024 BETHEL METHODIST CHURCH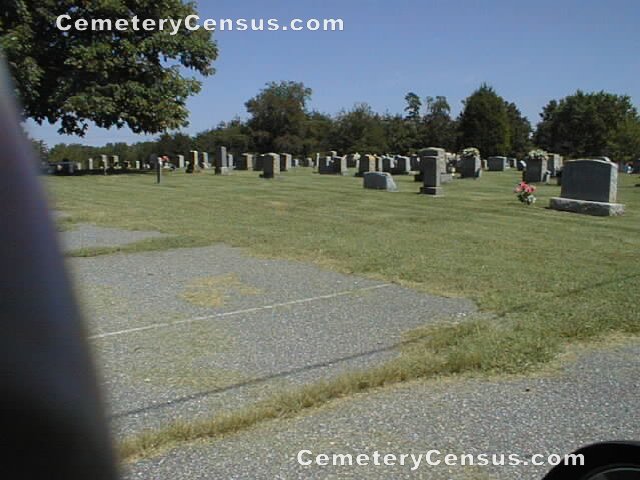 Location - at 5011 Dysartsville Rd about 1.7 miles south from I-40.

Coordinates: 35d 40m 10.0s N; 81d 50m 31.0s W Click here for Google maps

From I-40 exit 94, go S. on Dysartsville Rd. 1.7 miles. The church is on the L.

Survey provided by Jack Hall in July 2010.


Anderson, Alfred T. (b. 7 Apr 1877 - d. 4 Mar 1960)
Anderson, Gillie M. (b. 9 Jul 1877 - d. )
Anderson, John L. (b. 20 Jun 1888 - d. 17 Jan 1933)
Anderson, S. Cordelia (b. 25 Sep 1876 - d. 5 Oct 1930)
Bailey, Bennie Lee (b. 13 Oct 1917 - d. )
Bailey, Charles Alfred (b. 6 Sep 1901 - d. 7 Apr 1994)
Ball, Ellie (b. 22 Jun 1888 - d. 17 Jun 1978)
Beach, Justus (b. 8 Feb 1815 - d. 27 Jan 1901)
Bell, Ruth George (b. 22 Feb 1913 - d. )
Bell, Theodore Albert (b. 25 Jun 1904 - d. 15 Aug 1980)
Black, Charlie William (b. 3 Nov 1926 - d. 4 Mar 1994)
Blankenship, Unknown (b. - d. )
Burkhardt, Corina (b. - d. )
Carson, Annie M. (b. 14 Feb 1917 - d. )
Carson, Downie W. (b. 5 Apr 1911 - d. 21 Nov 1980)
Chilcott, Carrie Hall (b. 8 Jan 1885 - d. 4 Oct 1963)
Childress, Sadie Farris (b. 10 Feb 1925 - d. 18 Aug 1968)
Crawford, Ralph Lee II (b. 29 Oct 1963 - d. 5 Nov 1963)
Crawley, Dora Sue P. (b. 18 Aug 1927 - d. 6 Feb 1991)
Crawley, Junior Wilson (b. 19 Nov 1916 - d. 20 Nov 1995)

Crawley, Ruth W. (b. 6 Aug 1921 - d. 17 Aug 1981)

Eplee, A. J. (b. 9 Oct 1843 - d. 8 Oct 1925)

Epley, Ernest M. (b. 21 Oct 1901 - d. 3 Jul 1975)

Epley, Herbert C. (b. 19 Jun 1880 - d. 1 Jul 1954)

Epley, Marvin L. (b. 5 Jan 1878 - d. 9 Oct 1964)

Epley, Myrtie E. (b. 3 May 1884 - d. 8 Nov 1980)

Epley, Rebecca P. (b. 17 Oct 1900 - d. 22 May 1895)

Farris, Berniece (b. 20 Apr 1911 - d. 8 Nov 1985)

Farris, Betty Jean (b. 18 Dec 1933 - d. 5 Apr 1934)

Farris, Jack (b. 16 Jan 1911 - d. 12 Dec 1991)

Farris, Lemuel J. (b. 10 Sep 1886 - d. 25 Jun 1980)

Farris, Myrtle P. (b. 15 Jan 1891 - d. 6 May 1981)

Gibson, Minnie Ella (b. 9 Nov 1896 - d. )

Gibson, Robert E. (b. 20 Sep 1924 - d. 8 Apr 1935)

Gibson, William Garfield (b. 23 Oct 1889 - d. 15 Jun 1962)

Greene, Glen D. (b. 1904 - d. 1952)

Greene, Mae P. (b. 1910 - d. 1967)

Grey, John Carthran (b. 8 Nov 1921 - d. 23 Nov 1967)
NC Cpl 401 Bomb Grp WW-II

Gurley, Carrie Patton (b. 15 Feb 1877 - d. 18 May 1908)

Gurley, Harriet (b. 1851 - d. 1917)

Gurley, Henry (b. 1856 - d. 1917)

Gurley, Infant Boy (b. 1912 - d. 1912)

Gurley, Sarah Wease (b. 17 Jan 1882 - d. 15 Feb 1946)

Gurley, Willie James (b. 8 Nov 1876 - d. 23 Feb 1948)

H. D. H. (b. - d. 30 Jan 1944)

H. E. B. (b. - d. 1937)

Hall, Betty Jenkins (b. 1897 - d. 1981)

Hall, Billy Rae (b. - d. 12 Feb 1940)

Hall, Gertie Mae Childress (b. 5 Mar 1931 - d. 20 Oct 1994)

Hall, Laura Selena (b. 6 Apr 1867 - d. 7 Aug 1938)

Hall, William Thomas (b. 1887 - d. 1958)

Hawkins, Annie R. (b. 25 Aug 1900 - d. 16 Oct 1989)

Hawkins, John C. Sr. (b. 21 Jan 1905 - d. 15 May 1976)

Hawkins, Vernie K. (b. 28 Feb 1913 - d. 31 May 1969)

Hawkins, William F. (b. 3 Jun 1901 - d. 19 Aug 1981)

Henry, Bessie Jane (b. 12 Dec 1901 - d. 12 Apr 1982)

Hill, Ardes Woodrow (b. 3 May 1921 - d. 4 Jul 1989)

Hill, Ruby M. (b. 1 Aug 1926 - d. )

Hudson, Clifford W. (b. 7 Dec 1918 - d. 20 Apr 1991)
GY Sgt US Marine Corp. WW-II, Korea

Hudson, Jennie A. (b. 16 Jul 1916 - d. )

Johnson, D. C. (b. 29 May 1873 - d. 16461)

Johnson, Gazzie M. (b. 22 Apr 1922 - d. )

Johnson, George C. (b. 5393 - d. 21 Jul 1981)

Johnson, Lizzie (b. 4 Jan 1870 - d. 14 Oct 1945)

Lowdermilk, Arthur R. (b. 1918 - d. )

Lowdermilk, Dora Stines (b. 12 Jun 1917 - d. )
Wife of John E. Lowdermilk

Lowdermilk, Helen H. (b. 1931 - d. 1982)
Wife of Arthur P. Lowdermilk

Lowdermilk, John A. (b. 7 Mar 1862 - d. 24 May 1951)

Lowdermilk, John Edwin (b. 25 Jan 1910 - d. 22 Sep 1985)

Lowdermilk, Mary A. (b. 28 May 1869 - d. 21 Jun 1957)

Mangum, Carroll C. (b. 29 May 1914 - d. 1 Jul 1973)

Mangum, Winifred P. (b. 31 Aug 1913 - d. )

Mann, Hobert M. (b. 22 May 1898 - d. 7 May 1956)
NC Pct HQ Co 120 Inf WW-I

Mann, Zona E. (b. 1 Oct 1907 - d. 5 May 1985)

Martin, A. L. M. (b. 1890 - d. 1974)

Martin, Hattie E. (b. 1894 - d. 1985)

Matthews, Anie M. Cooper (b. 9 Sep 1865 - d. 11 Apr 1954)

Matthews, Samuel A. (b. 15 Nov 1876 - d. 22 Jul 1959)

Mauney, Lester M. (b. 16 Jul 1911 - d. 14 Aug 1968)

Mauney, Lois F. (b. 30 Oct 1920 - d. )

McWhirter, Alice Lee Patton (b. 22 Nov 1872 - d. 30 Mar 1949)

McWhirter, John C. (b. 12 Aug 1866 - d. 11 Mar 1935)

Milligan, Howard I. (b. 5 Feb 1924 - d. 27 Sep 1971)

Milligan, Lennie D. (b. 1892 - d. )

Milligan, Perry F. (b. 1888 - d. 1969)

Mills, Bessie E. (b. 14 Apr 1905 - d. )

Mills, Bobby Jo (b. 1 Nov 1959 - d. 3 Nov 1959)

Mills, Charlie B. (b. 13 Feb 1903 - d. 1 Feb 1967)

Mills, Hattie Elizabeth Gurley (b. 1900 - d. 1964)

Mills, Kathy Evelyn (b. 14 Dec 1930 - d. 18 Dec 1930)
Daughter of Mr and Mrs C. B. Mills

Osborne, Shirley Lucille (b. 1943 - d. 1970)

Parker, William "Bill" Joseph (b. 1931 - d. 31 Jan 2012)

Patton, Agnes McMahan (b. 15 Feb 1922 - d. )

Patton, Alvin Cornelius (b. 14 Sep 1920 - d. )

Patton, Carroll C. (b. 17 Jun 1908 - d. 16 Jun 1978)

Patton, Clara W. (b. 6 Apr 1914 - d. 8 Mar 1977)

Patton, Clifford J. (b. 22 May 1917 - d. )

Patton, Cora S. (b. 1892 - d. 1988)

Patton, Cora Wheeler (b. 17 Oct 1904 - d. 1993)

Patton, Daniel Webster (b. 15 Jan 1924 - d. 14 May 1980)

Patton, David A. (b. 1885 - d. 1970)

Patton, Della Watson (b. 12 Jul 1911 - d. 20 Feb 1991)

Patton, Delsie (b. - d. 1917)

Patton, Dion (b. 16 Aug 1939 - d. 6 Dec 1939)

Patton, Edith P. (b. 1908 - d. )

Patton, Florence Boley (b. 11 May 1984 - d. 13 Jul 1938)

Patton, Geneva R. (b. 1919 - d. 1984)

Patton, Hence L. (b. 1881 - d. 1957)

Patton, Hugh Jackson (b. 25 Dec 1917 - d. )

Patton, Infant (b. 25 Feb 1974 - d. 1 Mar 1974)

Patton, J. Frank (b. 11 Dec 1904 - d. 21 Feb 1974)

Patton, Jacob I. (b. 26 Sep 1949 - d. 26 Sep 1949)

Patton, John M. (b. 1851 - d. 1926)

Patton, John W. (b. 8 Oct 1946 - d. 8 Oct 1946)

Patton, Johnnie L. (b. 22 Mar 1911 - d. )

Patton, Linda Zenna (b. 20 Dec 1933 - d. 9 Apr 1972)

Patton, Louis A. (b. 8 Apr 1911 - d. 8 Jan 1971)

Patton, Lula Gibbs (b. 20 Jan 1906 - d. )
Wife of Carroll C. Patton

Patton, Nellie E. (b. 19 Mar 1956 - d. 27 Mar 1956)

Patton, Paul (b. 8 Mar 1905 - d. 2 Feb 1925)

Patton, Pearl Queen (b. 19 Dec 1910 - d. 9 Dec 1947)

Patton, R. Vernon (b. 12 Apr 1908 - d. )

Patton, Robert C. (b. 17 Nov 1900 - d. 16 Sep 1982)

Patton, Robert Elijah (b. 12 May 1884 - d. 15 Jan 1962)

Patton, Robert M. (b. 1912 - d. 1970)

Patton, Robert Morris Jr. (b. 19 Aug 1939 - d. 20 Aug 1939)

Patton, Ruth Lee (b. 3 Feb 1927 - d. 12 Dec 1976)

Patton, Thomas Harold (b. Nov 1900 - d. Jun 1978)

Patton, Timmie Pearl Henry (b. 20 Apr 1922 - d. 19 Oct 1972)

Patton, Tracy Len (b. 25 Feb 1974 - d. 1 Mar 1974)

Patton, Verna B. (b. 24 Jan 1881 - d. 3 Apr 1943)

Patton, Virginia C. (b. 17 Jun 1923 - d. 10 Mar 1987)

Patton, W. H. (b. 1 Oct 1861 - d. 9 Apr 1931)

Patton, William H. Jr. (b. 3 Sep 1903 - d. 26 Aug 1974)

Patton, William Hence (b. 17 Jul 1953 - d. 19 Mar 1956)

Price, Alma H. (b. 1933 - d. 1978)

Price, Charles E. Jr. (b. 3 Feb 1928 - d. 3 Mar 1973)

Price, Charles Edgar (b. 10 Oct 1895 - d. 4 Feb 1968)

Price, David C. (b. 20 May 1865 - d. 16 Apr 1939)

Price, Dolly Nesbit (b. 23 Oct 1907 - d. 20 Sep 1929)

Price, Fred Linel (b. 17 Feb 1905 - d. 28 Dec 1986)

Price, Guy R. (b. 25 Nov 1924 - d. 7 Dec 1924)
Son of Roy and Dollie Price

Price, Lillie L. (b. 22 Jan 1898 - d. 20 Dec 1987)

Price, Mattie Evans (b. 29 Jun 1914 - d. 29 Feb 1937)

Price, Ned A. (b. 17 Feb 1905 - d. 1 Aug 1982)

Price, Olivia M. (b. 1901 - d. 1979)

Price, Roy C. (b. 29 Apr 1901 - d. 6 Jun 1980)

Price, Ruth A. (b. 29 Nov 1918 - d. )

Price, Suda (b. 18 Mar 1874 - d. 9 Jan 1931)

Pureitt, P. F. Mrs. (b. 22 Dec 1889 - d. 2 Apr 1926)

Queen, Beulah B. (b. 26 Mar 1893 - d. 12 Aug 1963)

Queen, Charlie B. (b. 1872 - d. 1952)

Queen, Claude W. (b. 5 May 1884 - d. 28 Jan 1936)

Queen, Eldorado (b. 1881 - d. 1948)

Queen, Flay M. (b. 19 Mar 1917 - d. )

Queen, Herbert H. (b. 28 Jan 1887 - d. 28 Feb 1962)

Queen, Lillie Bailey (b. 21 Aug 1890 - d. 29 Nov 1954)

Queen, Nora N. (b. 27 Mar 1912 - d. 10 Oct 1986)

Queen, Russell J. (b. 19 Apr 1912 - d. Jun 1995)

Queen, Virginia M. (b. 21 Aug 1916 - d. 16 Sep 1982)

Reep, George Paul (b. 27 May 1907 - d. 3 Oct 1959)

Reep, Infant Boy (b. 11 May 1941 - d. 11 May 1941)

Reep, Jacob Astor (b. 4 Apr 1916 - d. 9 Aug 1981)

Reep, Jennie Gurley (b. 20 Jun 1914 - d. )

Reep, John H. (b. 1881 - d. 1964)

Reep, John Vernon (b. 10 Feb 1929 - d. 15 May 1979)

Reep, Kenneth Wayne (b. 23 Dec 1950 - d. 6 Jul 1952)

Reep, M. Treva (b. 2 Jul 1908 - d. )

Reep, Richard Sam (b. 25 May 1925 - d. 1986)

Reep, Robert Davis (b. 22 Dec 1932 - d. 14 Aug 1993)

Reep, Sidney Daris (b. 24 Feb 1910 - d. 23 May 1963)

Reeps, Zilpha M. (b. 1888 - d. 1945)

Rumfelt, Josep Pinkney (b. 24 Apr 1890 - d. 10 Feb 1954)

Rumfelt, Martha Minearvia (b. 27 Apr 1893 - d. 17 Jul 1970)

Settlemyer, Jacob A. (b. 1865 - d. 1951)

Settlemyer, Margaret Ann (b. 23 Apr 1852 - d. 25 Jan 1938)

Settlemyer, Maude G. (b. 1869 - d. 1959)

Shehan, Fate A. (b. 1 Jun 1905 - d. 26 Sep 1930)

Shuping, Garland N. (b. 1924 - d. 1981)

Shuping, Helen Price (b. 1924 - d. )

Shuping, Robert N. (b. 22 May 1948 - d. 23 May 1948)

Sisk, Betty Lou (b. 28 Dec 1941 - d. 28 Dec 1941)

Sisk, Dewey (b. 21 Dec 1920 - d. 15 Feb 1984)

Sisk, Ethel M. (b. 4 Sep 1921 - d. )

Sisk, John A. (b. 1862 - d. 1934)

Sisk, Johnny (b. 16 Mar 1923 - d. 6 Jul 1931)

Sisk, Lola A. (b. 1889 - d. 1949)

Sisk, Randy (b. 11 Aug 1953 - d. 5 Jun 1971)

Sisk, Robert Lee (b. 6 Dec 1939 - d. 15 Feb 1984)

Sisk, Robert P. (b. 15 Jan 1912 - d. 19 Nov 1993)

Sisk, Shirley Louis (b. 2 Nov 1941 - d. 13 Oct 1972)

Sisk, Virgie M. (b. 27 Apr 1917 - d. )

Summers, Emory Robert (b. 16 Jan 1932 - d. 22 Jul 1983)

Summers, Jennie Poteat (b. 3 Jul 1936 - d. )
Married Emory Robert Summers 10/09/1979

Tallent, Charlie L. (b. 1896 - d. 1969)

Tallent, Minnie Downs (b. 1896 - d. 1971)

Taylor, Allie Sisk (b. 11 Sep 1879 - d. )

Taylor, Walter J. (b. 25 Mar 1885 - d. 18 Dec 1946)

Travis, Infant (b. 3 Aug 1911 - d. 1 Sep 1911)
Son of A. M. and F. C. Travis

Voorhees, Helen (b. 19 Feb 1899 - d. 6 Jan 1995)

Voorhees, Helen (b. 19 Feb 1899 - d. 6 Jan 1995)

Walker, Annie L. (b. 4 Oct 1907 - d. )

Walker, Charles I. (b. 6 Jan 1908 - d. 2 Jun 1984)
Son of James Pender Walker and Grace McCurry

Ward, Elizabeth (b. 1 Jun 1964 - d. 1 Jun 1964)

Watson, A. B. (b. 20 Sep 1846 - d. 23 May 1938)

Watson, Christine (b. 18 Jul 1938 - d. 19 Dec 1938)
Daughter of Mr and Mrs Clyde Watson

Watson, Clyde J. (b. 16 Dec 1909 - d. 24 Nov 1965)

Watson, Floyd (b. 28 Dec 1915 - d. 31 Mar 1944)

Watson, Guy J. (b. 8 May 1919 - d. 24 Aug 1944)
NC PFC 1 Inf 5 Inf Div WW-II

Watson, Hannah (b. 4 Aug 1874 - d. 30 Aug 1960)

Watson, Hulda (b. 24 Apr 1878 - d. 15 Jun 1973)

Watson, James L. (b. 26 Jul 1888 - d. 21 Jul 1931)

Watson, John Baxter (b. 18 Mar 1882 - d. 15 May 1959)

Watson, Mary A. F. (b. 25 Jul 1847 - d. 21 Jun 1935)

Watson, Mary O. (b. 14 Apr 1889 - d. 26 Dec 1953)

Watson, Michael I. (b. 14 Jan 1884 - d. 29 Apr 1944)

Watson, Minnie Jne (b. 1 Feb 1880 - d. 27 Jun 1950)

Watson, Paul A. (b. 27 Mar 1924 - d. 24 Aug 1971)

Watson, Texie A. Deaton (b. 20 Dec 1891 - d. 7 Feb 1973)

Webb, Sadie W. (b. 6 Dec 1911 - d. 12 Apr 1994)
Married Tice M. Webb 12/21/1935

Webb, Tice M. (b. 14 Jan 1911 - d. 15 Jun 1988)
NC Natl Guard 105th Co B Engrs. 1932-1935

Wheeler, Bertha (b. 5 Sep 1905 - d. 17 Aug 1980)

Whisnant, Varis R. Patton (b. 29 Jul 1922 - d. 1 Oct 1952)

Wood, Joseph Ray (b. 4 Feb 1956 - d. 13 Oct 2000)
Web page created 1 September 2013
Index of All Cemeteries
Alphabetical Index of All Burials
Previous Page