Index of All Cemeteries
Alphabetical Index of All Burials
Previous Page
Use the following to search across all the cemeteries listed.
Example: "Smith, Roger" (yes, use the quotes)
010 ARNEY CEMETERY (MAINTAINED BY BETHEL METHODIST CHURCH)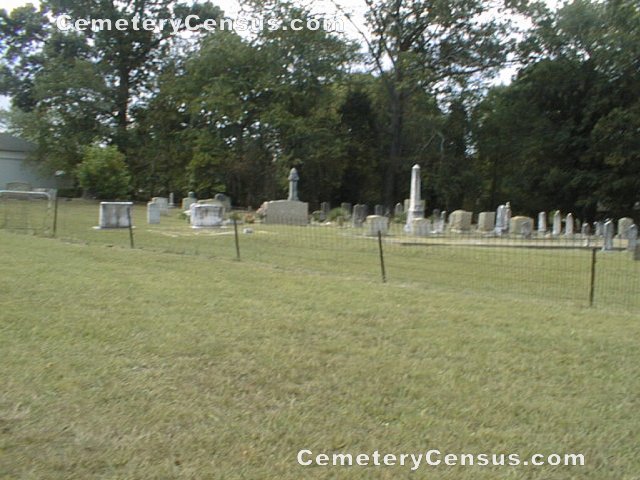 Location - on Hwy 70A in Longview at the Catawba county line.


From Morganton take I-40 east to exit 119B, turn right and go to dead end, turn right on Hwy. 70 east, to to first road on left, turn left (Hwy. 70A, and travel to One block S.W. of Penelope Church in Longview, NC. At the Burke and Catawba County Line.

Survey provided by Jack Hall in July 2010.


Abee, A. J. (b. 19 May 1855 - d. 29 Jan 1925)
Abee, Alice E. (b. 15 May 1867 - d. 25 Jul 1889)
Abee, Carrie Mrs. (b. 8 Jul 1890 - d. 7 Dec 1908)
Abee, David (b. 12 Jun 1900 - d. 26 Dec 1914)
Abee, Donald A. (b. 11 Aug 1886 - d. 15 Dec 1925)

Abee, E. H. Jr (b. 5 Dec 1908 - d. 14 Dec 1908)

Abee, Ernest (b. 31 Aug 1898 - d. 31 May 1900)

Abee, Estelle Earney (b. 29 Dec 1889 - d. 2 Jan 1975)

Abee, Freddie E. (b. 19 May 1893 - d. 27 Mar 1897)

Abee, Infant (b. - d. )

Abee, Infant (b. - d. )

Abee, J. A. (b. 30 Dec 1851 - d. 2 Feb 1907)

Abee, Lloyd (b. 14 Sep 1895 - d. 15 Jan 1916)

Abee, Odell (b. 23 Dec 1906 - d. 13 Jun 1909)

Abee, Thadus (b. 4 Mar 1904 - d. 5 Mar 1904)

Abee, W. A. (b. 11 Sep 1865 - d. 24 Apr 1929)

Abee, W. A. (Mrs.) (b. 6 Mar 1864 - d. 29 Jul 1938)

Abee, Walter W. (b. 27 Mar 1887 - d. 4 Dec 1938)

Abernathy, R. Lee (b. 26 Feb 1905 - d. 3 May 1905)

Abernethy, Elizabeth H. (b. 30 Dec 1904 - d. 22 Apr 1910)

Abernethy, Elmina W. (b. 22 Jun 1849 - d. 15 Jan 1895)

Abernethy, F. P. (b. 1 May 1851 - d. 5 May 1906)

Abernethy, Forney (b. 11 Jul 1884 - d. 1900)

Abernethy, Gaither (b. 13 Jun 1882 - d. 18 Jan 1901)

Abernethy, Laura Jane (b. 26 Sep 1860 - d. 14 May 1932)

Abernethy, R. Lee (b. 1884 - d. 1950)

Abernethy, Ruth (b. 14 Aug 1886 - d. 4 Jun 1906)

Abernethy, Walter B. (b. 16 Jan 1898 - d. 13 Jan 1973)

Adams, Mary E. (b. 31 Mar 1844 - d. 24 Jun 1916)

Adams, Thadeous B. (b. 3 May 1880 - d. 16 Oct 1889)

Allran, Austin M. (b. 6 Nov 1892 - d. 3 Mar 1926)

Annas, Effie (b. 7 Sep 1899 - d. 5 Nov 1918)

Austin, Mary Anna (b. 3 Apr 1944 - d. 11 Aug 1944)

Bolick, Mary R. (b. 25 Jul 1907 - d. 24 Oct 1918)

Bolick, Nettie (b. 18 Oct 1887 - d. 24 Oct 1918)

Brewer, James (b. 26 Sep 1908 - d. 19 Apr 1909)

Brown, Margaret E. (b. 27 Nov 1855 - d. 18 May 1923)

Brown, Thomas A. (b. 31 Mar 1860 - d. 11 Jun 1924)

Buff, Luther A. (b. 21 Apr 1880 - d. 6 Dec 1919)

Cashion, Neal B. (b. 23 Nov 1906 - d. 8 Jul 1911)

Cashion, Samuel H. (b. 11 Jun 1883 - d. 18 Nov 1911)

Chapman, Amos L. (b. 26 Jan 1866 - d. 28 Dec 1949)

Chapman, Georgeanner (b. 18 Feb 1911 - d. 17 Feb 1913)

Chapman, Mary A. (b. 18 Jun 1867 - d. 17 Feb 1913)

Chapman, Ruby Roberta (b. 30 May 1927 - d. 25 Mar 1934)

Chester, Infant (b. 1897 - d. 1897)

Chester, Infant (b. 1906 - d. 1906)

Collins, Cortelyou D. (b. 5 Jul 1898 - d. 20 Oct 1918)
Pvt. Co. O, 114 Machine Gun Bat. W W I

Cook, Leona F. (b. 22 Jun 1883 - d. 30 Mar 1915)

Cook, William Foster (b. 24 Dec 1909 - d. 1 Jan 1923)

Cook, William M. (b. 14 Apr 1878 - d. 11 Jun 1946)

Denny, James W. (b. 2 Oct 1856 - d. 25 Sep 1920)

Denny, Sarah B. (b. 25 Dec 1869 - d. 7 Jun 1928)

Drum, Infant (b. 26 Feb 1932 - d. 26 Feb 1932)

Drum, Ruth (b. 12 Jun 1910 - d. 17 Jan 1926)

Earney, Anna Belle (b. 21 Mar 1872 - d. Sep 1910)

Earney, Anne Frye (b. 6 Jan 1846 - d. 2 Mar 1886)

Earney, Benjamin Franklin (b. 20 Aug 1827 - d. 18 Jan 1908)

Earney, Infant (b. 28 Jul 1885 - d. 28 Jul 1885)
Daughter of M. D. & M. C. Earney

Earney, Jane Katherine (b. 13 Jan 1846 - d. 17 Nov 1905)

Earney, M. D. (b. 11 Oct 1860 - d. 17 Nov 1905)

Earney, Mary Cornelia (b. 25 Jan 1859 - d. 11 May 1895)

Earney, Rosa Bell (b. 28 Dec 1874 - d. 4 Oct 1929)

Eller, Carrie Marieta (b. 3 Nov 1906 - d. 3 Jul 1950)

Eller, Johnny Wayne (b. 21 May 1948 - d. 3 Mar 1951)

Flowers, Allie A. Miller (b. - d. 9 Jan 1924)

Fry, Bessie (b. 25 May 1872 - d. 8 Oct 1925)

Fry, Emma D. (b. 6 Feb 1843 - d. 27 Oct 1909)

Fry, Etta (b. - d. 15 Apr 1905)

Fry, John B. (b. 25 Jun 1840 - d. 23 Dec 1922)

Fry, Mattie E. (b. 26 Aug 1853 - d. 17 Jul 1908)

Fry, Mattie E. (b. 20 Nov 1869 - d. 20 Sep 1893)

Fry, Warren E. (b. - d. 27 Aug 1891)

Frye, Annie Mae Bailey Botts (b. 0 Jul 1899 - d. 17 Jan 1942)

Frye, Charles A. (b. 27 Sep 1867 - d. 6 Dec 1935)

Frye, Mattie Elna (b. 6 Oct 1887 - d. 24 Feb 1909)

Frye, Melinda Azetta Abee (b. 4 Mar 1905 - d. 19 Apr 1905)

Gilbert, Catherine A. (b. 18 Dec 1890 - d. 1 Sep 1912)

Gilbert, Daniel R. (b. - d. 4 Apr 1912)

Gilbert, Mira C. (b. 1 Apr 1850 - d. 17 Apr 1926)

Goodnight, Amanda E. (b. 17 Nov 1843 - d. 13 Nov 1908)

Goodnight, J. S. (b. 6 Oct 1826 - d. 9 Jun 1905)

Hahn, Emma Rhoda (b. 29 Jan 1905 - d. 4 Sep 1906)

Hale, Abel M. (b. 17 Jun 1872 - d. 18 Jun 1898)

Hawn, C. E. (b. 10 Mar 1867 - d. 12 Nov 1931)

Hawn, Elisha L. (b. 7 Apr 1840 - d. 12 Apr 1921)

Hawn, Florence Irene (b. 13 Apr 1869 - d. 11 Nov 1913)

Hawn, L. R. (b. 20 Nov 1840 - d. 10 Aug 1899)

Herman, Linsey (b. 12 Feb 1920 - d. 4 May 1921)

Hildebrand, Jacob (b. 1849 - d. 1931)

Hildebrand, Sarah (b. 1850 - d. 1920)

Icard, Callie Irene (b. 3 Mar 1924 - d. 18 Mar 1924)

Ikerd, Ruby L. (b. 5 Nov 1912 - d. 23 Apr 1922)

Johnson, Dolly Norris (b. 17 Dec 1889 - d. 18 Jan 1914)

Johnson, Fannie E. (b. 16 Dec 1889 - d. 25 Jul 1912)

Johnson, Gladys L. (b. 14 Jul 1912 - d. 10 Aug 1912)

Lingle, Elva Miller Brittain (b. 10 Sep 1880 - d. 20 Jun 1956)

Mabe, Minnie V. (b. 20 Aug 1893 - d. 18 Oct 1920)

Marley, J. C. (b. 25 Dec 1848 - d. 31 Mar 1908)

Marlow, Ellen M. (b. 10 Apr 1841 - d. 3 May 1932)

Marlow, Thomas (b. 5 Sep 1837 - d. 7 Apr 1910)

Martin, Infant (b. - d. 10 May 1948)

Mauney, Ida S. (b. 2 Jan 1866 - d. 17 Apr 1938)

Mauney, Nathan Z. (b. 30 Nov 1853 - d. 13 Mar 1923)

Mayo, Nannie W. (b. 2 Jun 1871 - d. 28 Dec 1895)

Mayo, Roderick P. (b. 25 Nov 1838 - d. 28 Dec 1895)

McLemore, Mildred G. (b. 21 Sep 1890 - d. 8 Dec 1922)

McNeilly, Robert C. (b. 30 Aug 1864 - d. 3 Jun 1947)

McNeilly, Sinie P. (b. 3 Mar 1877 - d. 2 Feb 1963)

Miller, Abram M. (b. 20 Jan 1832 - d. 31 May 1910)

Miller, Alfred E. (b. Nov 1887 - d. Dec 1964)

Miller, C. Manerva (b. 29 Feb 1844 - d. 1 May 1905)

Miller, Pauline E. (b. - d. )

Mitchell, Infant (b. 2 Nov 1917 - d. 21 Nov 1917)

Morley, J. C. (b. 25 Dec 1848 - d. 31 Mar 1908)

Nelson, Mrs. Sarah C. (b. 1834 - d. 1921)

Newton, Effie L. (b. 29 Dec 1907 - d. 28 Sep 1908)

Newton, Infant (b. - d. )

Newton, Ollie (b. 19 Jul 1885 - d. 23 Oct 1918)

Newton, Sarah A. (b. 10 Dec 1861 - d. 17 Mar 1901)

Newton, W. L. (b. 27 Nov 1881 - d. 17 Mar 1901)

Newton, W. M. (b. 28 Oct 1854 - d. 30 Sep 1931)

Odom, Bula Dean B. (b. 26 Jan 1822 - d. 24 Mar 1922)

Parsons, Mary E. (b. 17 Sep 1869 - d. 8 Jun 1920)

Parsons, William I. (b. 20 Aug 1873 - d. 27 Apr 1946)

Phillips, Verona Edna (b. 4 Nov 1901 - d. 27 Mar 1922)

Pruett, Albert, (b. 1 Mar 1858 - d. 7 Jul 1921)

Pruett, Cullen (b. 4 Jun 1890 - d. 18 Aug 1914)

Pruett, Mary Ann (b. 6 Jun 1856 - d. 15 Oct 1937)

Reinheart, Grace (b. 10 Oct 1915 - d. 24 Feb 1916)

Robinson, Earl F. (b. 5 Aug 1929 - d. 18 Dec 1986)

Robinson, Garland (b. 27 Dec 1893 - d. Unknown)

Robinson, Katherine L. (b. 30 Jun 1932 - d. 24 Jan 1990)

Robinson, Kenneth L. (b. 2 Feb 1958 - d. 16 Feb 1965)

Robinson, Nettie H. (b. 19 Sep 1903 - d. 19 Dec 1943)

Robinson, Roy Richard (b. 23 Jul 1955 - d. 1 Dec 1989)

Rowe, A. P. (b. 24 Oct 1858 - d. 17 Feb 1921)

Rowe, Annie L. (b. 1 Jun 1861 - d. 14 Jan 1939)

Rowe, Benny Joe (b. 18 Nov 1938 - d. 15 Dec 1988)

Rowe, Daniel Ellis (b. 27 May 1897 - d. 2 Jan 1976)

Rowe, Ellis Jr. (b. 14 Sep 1928 - d. 23 Feb 1932)

Rowe, Evelyn Ellen (b. 24 Oct 1925 - d. 23 Feb 1932)

Rowe, Lola Killian (b. 31 Aug 1905 - d. Unknown)

Rowe, Pinkney A. (b. 24 Oct 1858 - d. 17 Feb 1921)

Rowe, Raymond (b. 5 Apr 1886 - d. 28 Jan 1901)

Setzer, Elizabeth (b. 29 Mar 1822 - d. 21 Feb 1891)

Setzer, Harriet R. (b. 9 Oct 1943 - d. 7 Jul 1904)

Setzer, Thomas W. (b. 20 May 1840 - d. 10 Jun 1907)

Setzer, W. A. (b. 30 Jun 1816 - d. 19 Jan 1899)

Setzer, Willie Doyel (b. 19 Feb 1892 - d. 15 Jan 1896)

Shook, Edward William (b. 25 Nov 1915 - d. 29 May 1846)

Shook, Elvie D. Hardin (b. 2 Sep 1888 - d. 29 May 1946)

Sigmon, Fleta (b. 28 Apr 1914 - d. 14 Jun 1916)

Smith, Willard Lee (b. 9 Nov 1948 - d. 5 Dec 1948)

Sowls, David (b. 28 Apr 1836 - d. 27 Apr 1911)

Sowls, Martha J. (b. 19 May 1831 - d. 8 Jan 1914)

Stephens, Bunie V. (b. 14 Jun 1867 - d. 2 Aug 1954)

Stephens, Ellen A. (b. 1914 - d. 1980)

Stephens, Lyman H. (b. 1903 - d. 1980)

Stephens, R. B. (b. 1925 - d. 1986)

Stephens, William A. (b. 20 Jan 1869 - d. 25 Apr 1957)

Stilwell, Earl C. (b. 31 Dec 1909 - d. 21 Jan 1936)

Stilwell, Infant (b. 23 May 1935 - d. 23 May 1935)

Taylor, M. E. Earney (b. 4 Dec 1851 - d. 4 Aug 1898)

Thornburg, Charles Bonner (b. 24 Jan 1879 - d. 6 Dec 1952)

Thornburg, Mary Alice (b. 15 Jul 1880 - d. 8 Jan 1944)

Walthall, Agnes F. (b. 11 Dec 1840 - d. 13 Apr 1930)

Weaver, Louise (b. 21 Nov 1875 - d. 28 Oct 1950)

Welch, A. Cathrine (b. 27 Apr 1835 - d. 2 Jul 1915)

Welch, J. C. (b. 21 Sep 1841 - d. 11 Aug 1919)

Welch, Thomas O. (b. 19 Nov 1879 - d. 15 Jan 1905)

Whitener, Avery (b. 11 Sep 1862 - d. 5 Jun 1942)

Whitener, Avery Russell (b. 10 Jun 1910 - d. 10 Jun 1910)

Whitener, Ellis Hampton (b. 14 Dec 1869 - d. 10 Aug 1930)

Whitener, George Macon (b. 11 Apr 1893 - d. 4 Jan 1895)

Whitener, Gordon Hill (b. 10 May 1894 - d. 31 Jan 1895)

Whitener, Jane Elizabeth (b. 10 Jun 1910 - d. 10 Jun 1910)

Whitener, Katherine Link (b. 12 Aug 1893 - d. 24 Nov 1897)

Whitener, Laura Welch (b. 1 Oct 1868 - d. 14 Feb 1958)

Whitener, Lora Pearl (b. 10 Jun 1910 - d. 10 Jun 1910)

Wilson, Sadie O. Marley (b. 9 Nov 1893 - d. 18 May 1910)

Wilson, Willie (b. 16 Jun 1909 - d. 18 Feb 1911)

Yates, Margaret (b. 2 Dec 1913 - d. 5 Feb 1913)

Yates, Marvin (b. 2 Dec 1913 - d. 7 Jan 1914)
Web page updated 7 August 2016
Index of All Cemeteries
Alphabetical Index of All Burials
Previous Page