Index of All Cemeteries
Alphabetical Index of All Burials
Previous Page
Use the following to search across all the cemeteries listed.
Example: "Smith, Roger" (yes, use the quotes)
002 BROUGHTON HOSPITAL CEMETERY &nbsp- &nbsp Surname starts with A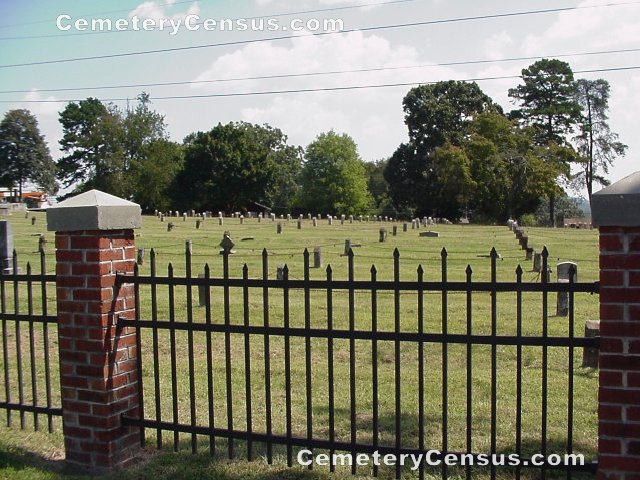 Location - on College Street (Broughton Rd Ext), Morganton.

Coordinates: 35d 43m 22.7s N; 81d 40m 28.2s W Click here for Google maps

Directions: From Interstate 40 take exit 103 (US 64) east to intersection of US-70. Turn right on US-70 (east) to Coal Shute Road. Turn right onto Coal Shute Road and follow it to the intersection of College Street . Turn right on College Street (Broughton Rd. Ext.) Proceed on College Street to the cemetery which will be on the left.

Another view of the cemetery.

Broughton is the second oldest state psychiatric hospital. Its first patient was admitted in 1883. It serves the 27 westernmost counties in North Carolina.

Survey provided by Jack Hall in July 2010.


Abee, Charlie (b. 1881 - d. 24 Apr 1945)
Row-42,Grave-31. Patient#-205825. Admitted-1915. County of Residence-Burke

Abernathy, Mary V. (b. 1839 - d. 4 Dec 1893)
Row-5,Grave-34. Patient#-201227. Admitted-30 Nov 1891. County of Residence-Rowan

Absher, Solomon (b. 1857 - d. 31 Mar 1918)
Row-19,Grave-33. Patient#-206696. Admitted-13 Oct 1917. County of Residence-Wilkes

Adams, Carrie (b. 1904 - d. 15 Oct 193?)
Row-32,Grave-15. Patient#-209395. Admitted-. County of Residence-Cherokee

Adams, Mahlom (b. 1867 - d. 27 Oct 1933)
Row-35,Grave-18. Patient#-213905. Admitted-. County of Residence-Surry

Adderholdt, Fred (b. 1881 - d. 29 Oct 1945)
Row-42,Grave-37. Patient#-202773. Admitted-1901. County of Residence-Gaston

Adkins, Casanda (b. 1850 - d. 9 Nov 1895)
Row-6,Grave-28. Patient#-200157. Admitted-1883. County of Residence-Surry

Aldrich, Jane C. (b. 1867 - d. 26 Jul 1883)
Row-1,Grave-3. Patient#-200067. Admitted-1883. County of Residence-Rowan

Algood, Lydia C. (b. 1850 - d. 16 Feb 1893)
Row-5,Grave-23. Patient#-200072. Admitted-1883. County of Residence-Yadkin

Allen, Cleophas R. (b. - d. 30 Aug 1926)
Row-27,Grave-13. Patient#-207350. Admitted-. County of Residence-Swain

Allen, Mamie (b. 1884 - d. 21 Feb 1929)
Row-30,Grave-5. Patient#-211577. Admitted-11 Mar 1911. County of Residence-Rowan

Allen, Mary Francis (b. 1861 - d. 12 Oct 1938)
Row-40,Grave-4. Patient#-217084. Admitted-. County of Residence-Wilkes

Allen, Mildred H. (b. 1915 - d. 30 Sep 1997)
Row-44,Grave-19. Patient#-275827. Admitted-. County of Residence-Rowan

Allen, Rosie (b. 1854 - d. 26 Jun 1934)
Row-36,Grave-6. Patient#-214247. Admitted-. County of Residence-Haywood

Allen, Sarah (b. 1897 - d. 22 Oct 1930)
Row-32,Grave-18. Patient#-208114. Admitted-. County of Residence-Cleveland

Allen, Sidney (b. 1857 - d. 13 Apr 1918)
Row-19,Grave-35. Patient#-205639. Admitted-05 Jan 1914. County of Residence-Rockingham

Allison, Samuel P. (b. 1852 - d. 2 Feb 1904)
Row-10,Grave-19. Patient#-201528. Admitted-17 Oct 1893. County of Residence-Orange

Allman, Lydia (b. 1838 - d. 8 Dec 1898)
Row-8,Grave-13. Patient#-202313. Admitted-1898. County of Residence-Cabarrus

Allred, E. W. Bucky (b. 1872 - d. 15 May 1933)
Row-35,Grave-1. Patient#-201051. Admitted-. County of Residence-Randolph

Allred, John L. (b. 1891 - d. 10 Feb 1919)
Row-21,Grave-12. Patient#-206071. Admitted-23 Sep 1915. County of Residence-Guilford

Allred, Lavina (b. 1848 - d. 14 Oct 1907)
Row-12,Grave-30. Patient#-204070. Admitted-1907. County of Residence-Guilford

Alverson, Emma A. (b. 1852 - d. 7 Oct 1892)
Row-5,Grave-10. Patient#-200453. Admitted-1886. County of Residence-Caswell

Anderson, Infant (b. - d. 12 Jul 1923)
Row-BR,Grave-F. Patient#-Stillborn. Admitted-. County of Residence-

Anderson, Newton (b. 1868 - d. 8 Nov 1932)
Row-34,Grave-19. Patient#-203350. Admitted-. County of Residence-Buncombe

Anderson, Noel S. R. (b. 1851 - d. 5 Jun 1926)
Row-27,Grave-5. Patient#-209939. Admitted-07 May 1926. County of Residence-Iredell

Anderson, Romulus (b. 1846 - d. 13 Nov 1890)
Row-4,Grave-8. Patient#-201065. Admitted-1890. County of Residence-Buncombe

Andrews, Jack (b. 1855 - d. 28 Sep 1920)
Row-22,Grave-31. Patient#-206484. Admitted-04 Jun 1918. County of Residence-Alleghany

Arrowood, Ellen (b. 1865 - d. 22 Jul 1915)
Row-17,Grave-21. Patient#-205148. Admitted-20 Sep 1911. County of Residence-Mitchell

Arrowood, George (b. 1868 - d. 8 Nov 1912)
Row-15,Grave-32. Patient#-205004. Admitted-18 Apr 1911. County of Residence-McDowell

Ashely, Learcus (b. 1856 - d. 24 Nov 1904)
Row-10,Grave-32. Patient#-201930. Admitted-1896. County of Residence-Orange

Atkins, John Heath (b. 1871 - d. 8 Jul 1899)
Row-8,Grave-29. Patient#-202530. Admitted-1899. County of Residence-Surry

Atwell, Julia (b. 1858 - d. 28 Mar 1910)
Row-14,Grave-2. Patient#-201086. Admitted-19 Dec 1990. County of Residence-Iredell

Auberry, Dona Jane (b. 1889 - d. 7 Nov 1935)
Row-37,Grave-15. Patient#-206157. Admitted-. County of Residence-Union

Austin, James (b. 1866 - d. 24 Dec 1911)
Row-15,Grave-12. Patient#-204910. Admitted-04 Jan 1911. County of Residence-Madison

Austin, Polly (b. 1834 - d. 13 Apr 1904)
Row-10,Grave-25. Patient#-202289. Admitted-1896. County of Residence-Caldwell

Auten, Elizabeth A. (b. 1874 - d. 1 Aug 1926)
Row-27,Grave-11. Patient#-210064. Admitted-17 Jul 1924. County of Residence-Gaston

Autrey, Ora Lee (b. 1898 - d. 30 Jun 1931)
Row-33,Grave-6. Patient#-210263. Admitted-. County of Residence-Mecklenburg

Ayers, Gustavius (b. 1872 - d. 18 Dec 1916)
Row-18,Grave-20. Patient#-201753. Admitted-18 Apr 1895. County of Residence-Wilkes
Web page updated 7 August 2016
Index of All Cemeteries
Alphabetical Index of All Burials
Previous Page