Index of All Cemeteries
Alphabetical Index of All Burials
Previous Page
Use the following to search across all the cemeteries listed.
Example: "Smith, Roger" (yes, use the quotes)
001 BURKE MEMORIAL PARK &nbsp- &nbsp I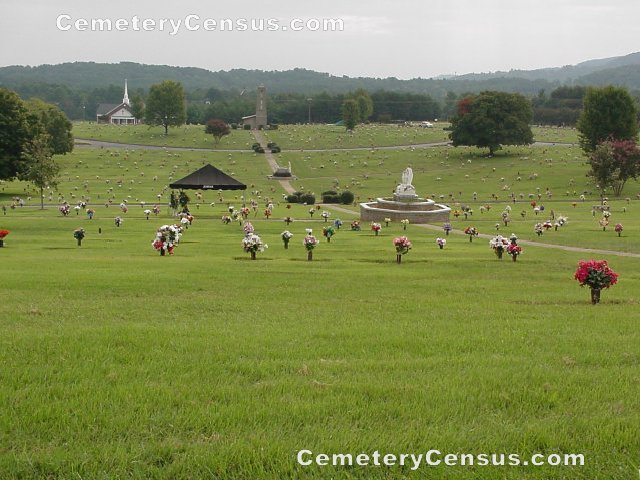 Location - 2506 Burke Memorial Park Rd, Morganton.

Coordinates: 35d 44m 19.6s N; 81d 37m 59.9s W Click here for Google maps

Directions: At the Burke Co. courthouse, take the street beside it (Meeting St.) which is Hwy. 70A east for about 3.5 miles, turn right onto Burke Memorial Park Rd. the cemetery is about a half mile on the right.

Survey provided by Jack Hall in June 2010.
Updates by Wayne and Laurell Ham in June 2010.

NOTE: where there is no Birth Date, the Death Date is usually the Date of Burial.


Icard, Annie (b. - d. 22 Mar 1998)
Icard, Bertys H. (b. - d. 20 Jun 1992)
Icard, Calvin J. (b. - d. 7 Feb 1992)
Icard, Daisy E. (b. - d. 2 Nov 1981)
Icard, George L. (b. - d. 25 Mar 1986)
Icard, John C. (b. - d. 8 Apr 1969)
Icard, Lillie F. (b. - d. 1 Feb 1973)
Icard, Nina Eleise (b. 26 May 1922 - d. 27 Nov 2012)
Died in Burke County, NC. Born in Cleveland, Ohio. Daughter of Walter Dameron and Clara Rebecca Knox Dameron. Wife of John Wesley Icard. Valdese Family Funeral Care.

Icard, Odell (b. - d. 29 Mar 1986)

Icard, Rittie H. (b. - d. 25 Dec 1974)

Icard, S. L. (Boyd) (b. - d. 2 Mar 1975)

Ingle, Marcus A. (b. - d. 1 Aug 1970)

Ingle, Paul (b. - d. 27 Jul 1996)

Ingle, Pauline R. (b. - d. 8 Nov 1974)

Ingle, Terry W. (b. - d. 9 Dec 1991)

Ingram, Frances D. (b. - d. 26 Dec 1975)

Ingram, Harry A. (b. - d. 6 Feb 1972)

Ingram, Ruth (b. - d. 21 Jan 1996)

Irvin, Clarence M. (b. - d. 19 Feb 1979)

Isenhour, Dudley W. (b. - d. 29 Mar 1969)

Isenhour, Ruth C. (b. - d. 24 Aug 1992)

Ivester, John E. (b. - d. 4 Oct 1971)

Ivester, Loyd A. (b. - d. 18 Jan 1992)

Ivester, Ola M. (b. - d. 11 Feb 1968)

Ivester, Ruby C. (b. - d. 14 Nov 1984)
Web page created 3 May 2013
Index of All Cemeteries
Alphabetical Index of All Burials
Previous Page