Index of All Cemeteries
Alphabetical Index of All Burials
Previous Page
Use the following to search across all the cemeteries listed.
Example: "Smith, Roger" (yes, use the quotes)
008 MT. HERMON UNITED METHODIST CHURCH &nbsp- &nbsp P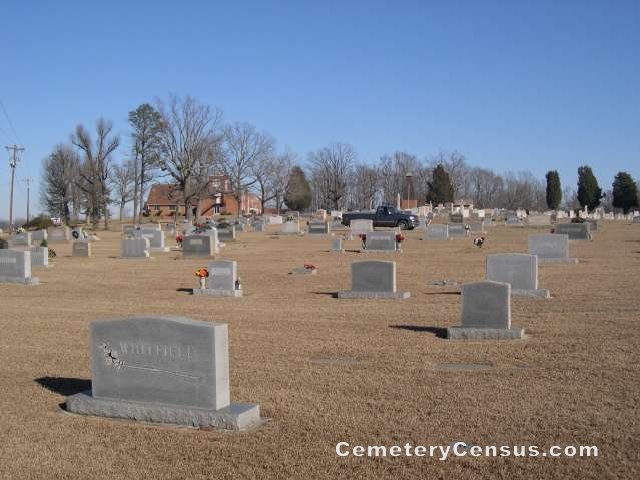 Location - 4178 Mount Hermon-Rock Creek Rd (SR 2326), Graham NC. Near the intersection with Bellemont Mount Hermon Rd (SR 1136). West of Saxapahaw and Highway 87.

Coordinates: 35d 59m 00.0s N; 79d 24m 51.0s W Click here for Google maps

Surveyed by Gary Thompson in February 4, 2006. Pictures by Gary Thompson. Picture of Historical Marker. Picture of Church marquee. The Memorial Tower. Commemorative plaque Memorial Tower. Dedication marker to armed forces.

Originally there was a Meeting House in the Mt. Hermon area used for both worship and school. An 1834 deed states that it adjoins the old Mt. Hermon tract, which signifies that the church predates that date. In February 1834, the annual Methodist Protestant Conference met at Mt. Hermon. The church in recent times became a United Methodist Church. The cemetery is taken care of by the Mt. Hermon Memorial Association.

The following comes from several articles written by Vance Garrett.
Hermon Husbands came from Pennsylvania around 1751 and settled in the Cane Creek area. He built the "Hermon Road" from Cane Creek to Hillsborough. It isn't known if the Church and area are named for this or the biblical Mt. Hermon. The first meetings date to 1753 and were organized by the Presbyterians. The earliest tombstone dates to 1790 so this site was used for burial at least by that date. In 1829 the church became a Methodist Protestant Church.


Pass, Prince O'Neal (b. 3 Aug 1935 - d. 11 Nov 1991)
husband of Rita Steele Pass
Spouse - Prince O'Neal Pass
North Carolina, PFC Army Air Forces, WW-II
Spouse - David W Patterson
Infant son of J W and Dorothy Payne
Spouse - Anderson M Payne
Spouse - Virginia C Payne "TEC 4 BTRY B 568 AAA BN CAC, WW-II" Military marker.
Daughter of A M and J A Payne
Daughter of J C and F J Payne
Spouse - James H Phillips
Spouses - John Pugh and Gaston Pickett. "Aunt". Daughter of John Roney.
Spouse - Alice Jane Roney Pickett. "Uncle". Son of John and Laura Pickett.
Spouse - William McMasters Pickett
husband of Louisa Caroline Pickett. Masonic emblem
Children of Wilmer and Maude Lee Presnell
1st husband of Alice Jane Roney Pickett
1st wife of Seymour Puryear. "Agd 29 yr's 19 d's"
4th wife of Seymore Puryear. "In the 59th year of her age"
3rd wife of Seymour Puryear.
2nd wife of Seymour Puryear.
Aged 91 Yr's 4 M's and 6 D's"
Web page created 20 May 2012
Index of All Cemeteries
Alphabetical Index of All Burials
Previous Page